Laguna Beach approves updates to 2020-21 budget, changes to community assistance grants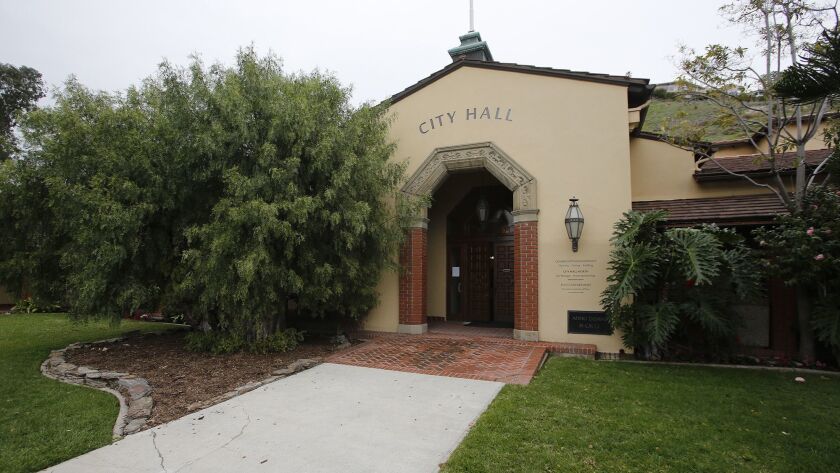 The Laguna Beach City Council unanimously approved updates to its budget for the 2020-21 fiscal year, which began on July 1 — the second year of an already approved two-year budget passed in 2019.
The city initially projected a $12-million loss in revenue in April.
Included in the updates are adjustments to the city's capital equipment budget and setting salaries for city staff for the upcoming year.
The current budget for 2020-21 does not reflect salary increases for city employees, with the exception of members of the Police Employees Assn.
Employees in the Municipal Employees Assn., Marine Safety Assn., management employees and City Manager John Pietig agreed to forgo 2.5% salary increases set to begin July 1.
Police Employees Assn. members are scheduled to receive a 2.5% salary increase starting January 2021. A staff report prepared for Tuesday's meeting said that the funding remains in budget and may be revisited in the fall, depending on the current financial situation at the time.
Newport Beach, Huntington Beach and Laguna Beach announced Thursday that they would also be shutting down their beaches on Sunday. Orange County will also close its beaches.
Increases for members of the Fire Assn. and Police and Fire Management Assn. were also removed.
The City Council also approved its appropriations limit and revisions to 2019-20.
Members directed Pietig to return midyear with a fee schedule proposal to offset recovery on various fire prevention services and a fire inspector position to oversee brush removal and serve as a fire-preparedness resource as part of the city's Wildfire Mitigation and Fire Safety plan.
Much of the discussion Tuesday night was focused on the community assistance grants, with speakers advocating both for or against allocations for organizations.
Council members increased funding to the Assistance League, radio station KX FM, the Laguna Beach Chamber of Commerce, Laguna Beach Pride 365 and Laura's House.
Councilman Peter Blake said he wanted to see increases in funding to $15,000 for KX FM and the chamber because the work of executive director Paula Hornbuckle-Arnold and executive committee chairman J.J. Ballesteros in response to COVID-19 "proved what an incredible asset they can be."
"As far as [KX FM] goes, whether you listen to the music or whether you agree with the politics or not; from a safety perspective, given what they do for us in terms of an earthquake or fire ... I feel like these are two really viable resources for our community," Blake said.
Blake added that he wanted to see funding for Laguna Beach Pride 365 increased to $10,000, though the final approved increase was $8,000.
Mayor Pro Tem Steve Dicterow also spoke in favor of providing $1,000 to Laura's House and another $500 to make an even $1,000 for the Assistance League.
Changes to the community assistance grants were also unanimously approved.
---
All the latest on Orange County from Orange County.
Get our free TimesOC newsletter, coming in August.
You may occasionally receive promotional content from the Daily Pilot.