Newport Beach approves reforms for short-term rentals, up for review by state Coastal Commission
In a 4-3 vote, the Newport Beach City Council passed another set of reforms aimed at restricting short-term rentals in the city, but at least two of the additional regulations will have to come before the state Coastal Commission before they can be implemented locally.
Approved Tuesday night was the addition of a three-night stay minimum requirement; a limit on short-term lodging permits; changing the age requirement for rentals to 25; and permit transferability, which would allow short-term lodging permits to be transferred to immediate family members upon the death of a permit holder and new owners upon the sale of the property.
City officials directed city staff to alter language to state that operators can be cited if their tenant receives a parking ticket within 100 feet of the rental property.
Mayor Will O'Neill, Mayor Pro Tem Brad Avery and Councilman Kevin Muldoon dissented.
O'Neill said he was concerned about including transferability and a limit on permits, suggesting that the action on those two topics be delayed. He said that the issues were linked because he felt there needed to be clearer language on what constituted as a transfer of permit for city staff to determine which permits were active and which ones were not and felt that the city was not "there" yet on providing clear direction to the public and city staff.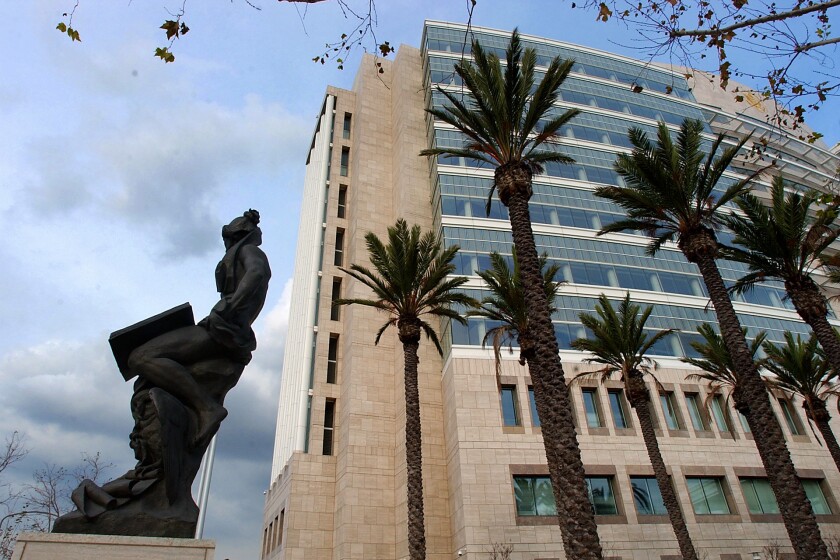 A federal judge in Santa Ana dismissed an indictment against Newport Beach physician Jeffrey Dove Olsen, who was accused in a drug distribution case, ruling that his constitutional rights to a jury trial were denied due to an order barring trials in the federal courthouse in the Central District of California during the COVID-19 pandemic.
Avery said the city has good operators for the most part, but that it needs to have a partnership with short-term rental owners adding that the city can't "enforce our way out of it." Muldoon, on the other hand, argued in favor of greater enforcement on short-term rental units.
Much of the discussion from the City Council on Tuesday focused on the issue of transferability and the city's emergency ordinances on short-term rentals, which are in place until the city rescinds its locally declared emergency. Council members debated whether or not to push forward with the reforms to the state.
Operators pushed back against the regulations, arguing against the implementation of a "second phase" of reforms when city officials only recently approved changes in July. Residents, in contrast, argued in favor of more stringent guidelines, but added that there needed to be greater enforcement on short-term lodging.
Council members Joy Brenner, Diane Dixon and Jeff Herdman, who were part of the ad hoc committee studying the issue, argued to push forward on the proposed changes. Brenner said she felt the Coastal Commission needed to review the provisions, raising concerns that the current temporary hold on permits may be released by the time the issue reaches the state.
"If we get the nod from [Coastal Commission] that this is OK, then we've got more work to do," Herdman added. "If we don't get the nod from Coastal, all this talk is for naught."
Jake La Dow and Alex Curtiss, both of whom live in Newport Beach, bested the field at the US Sailing "Championship of Champions" event, which was completed Sunday.
Raising the age minimum requirement and the parking ticket rule will go into effect in 30 days upon final approval expected at the City Council's next meeting on Oct. 27, but introducing a cap on the number of permits and minimum night stay will need to go before the Coastal Commission before they can be implemented locally.
City Council members also voted to have city staff bring back options to possibly freeze issuance of permits on Newport Island and transition to owner-occupied and owner-operated short-term rental units over a 12-month period on Newport Island after approval by the state Coastal Commission.
A staff report prepared for Tuesday's meeting said the city has 1,500 active short-term lodging permits in Newport Beach, including 1,436 on coastal zone properties and 64 on non-coastal zone properties.
---
All the latest on Orange County from Orange County.
Get our free TimesOC newsletter.
You may occasionally receive promotional content from the Daily Pilot.