San Andreas man sentenced to four years in prison for poisoning 8 unsheltered people in H.B.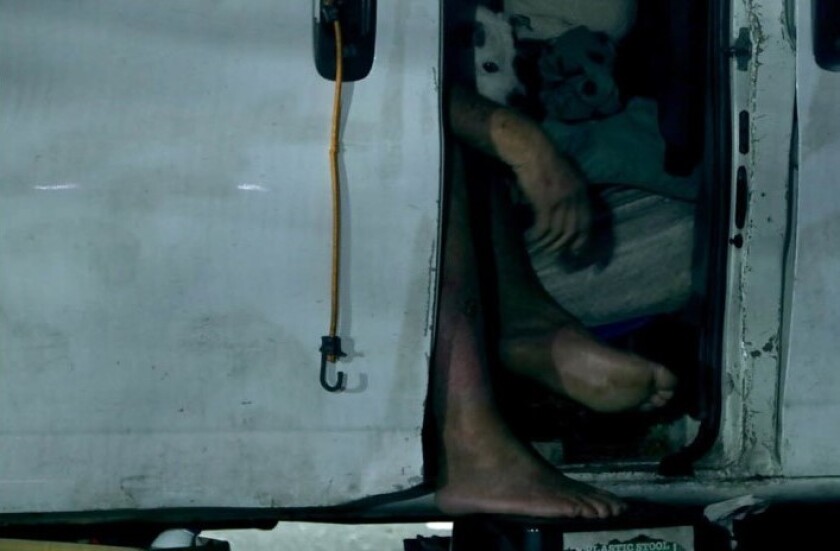 A San Andreas man pleaded guilty last week to multiple felony charges that authorities say included poisoning and inflicting injury on an elderly person after he poisoned eight homeless people last year.
William Robert Cable, 38, was sentenced to four years in state prison after pleading guilty on April 7 at the West Justice Center in Westminster to 13 felony counts of poisoning, one felony count for inflicting injury on an elderly person and seven misdemeanor counts of contributing to the delinquency of a minor.
Authorities said Cable poisoned eight unsheltered people in Huntington Beach with food laced with oleoresin capsicum, a chemical twice as strong as the pepper spray used by police.
Cable filmed their reactions, the likes of which included seizure-like symptoms, difficulties breathing, vomiting and intense mouth and stomach pain. Several victims required hospitalization.
In a statement issued at the time of the crime, Orange County Dist. Atty. Todd Spitzer said the victims were targeted because they were vulnerable. "They were exploited and poisoned as part of a twisted form of
entertainment, and their pain was recorded so that it could be relived by their attacker over and over again," he said.
Cable was arrested last May. Spitzer's office stated the following month that many victims were unaware the food they were given had been tampered with and several victims were given beer and other food to entice them. Some were told that they were participating in a "spicy food challenge," but not all were.
---
All the latest on Orange County from Orange County.
Get our free TimesOC newsletter.
You may occasionally receive promotional content from the Daily Pilot.