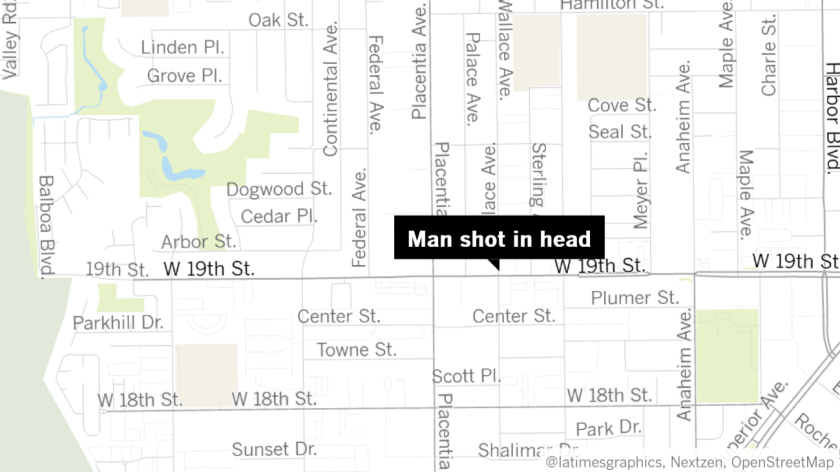 Police are investigating after a Costa Mesa man was shot in the head Wednesday night.
The 46-year-old was found in an alley adjacent to apartment buildings east of the 1900 block of Wallace Avenue after Costa Mesa police responded to a report of a possible shooting at about 10 p.m.
The man was taken to a hospital for treatment of non-life-threatening injuries and was released, police said. His name was not disclosed.
Officers searched the area where the man was found but did not find any suspects, police said.
Anyone with information about the case is asked to call Costa Mesa police Det. David Sevilla at (714) 754-5360.
---