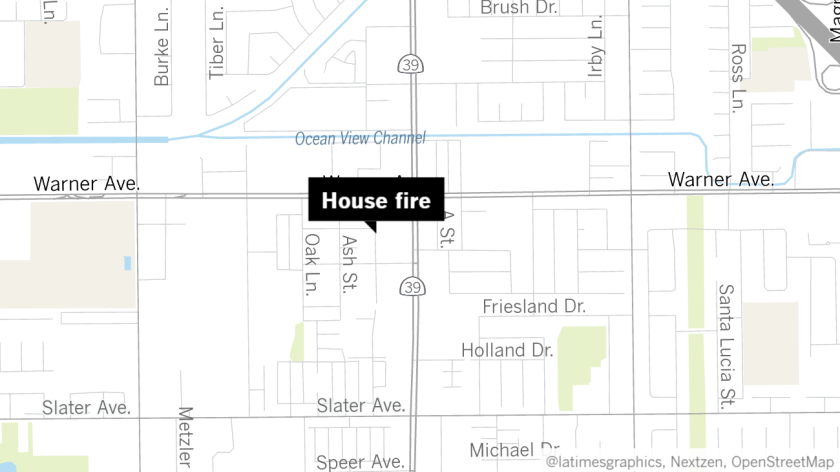 A dog is credited with alerting a Huntington Beach family to a fire at their home early Wednesday, authorities said.
The Huntington Beach Fire Department responded to the blaze just after 1 a.m. in the 17000 block of Elm Lane near Beach Boulevard and Warner Avenue, said department spokesman Eric Blaska.
Two adults were asleep in the house when their dog alerted them to smoke and they were able to escape, Blaska said.
When firefighters arrived, heavy smoke was coming from the rear of the house and the garage, where the fire started, Blaska said.
The blaze was extinguished just after 2 a.m. The garage sustained heavy fire damage and the rest of the house had heavy smoke damage, according to the Fire Department.
One person was evaluated by paramedics but declined to be taken to a hospital, the department said.
The cause of the fire is unclear, Blaska said.
"Half of all fire deaths in the U.S. happen at night while people are sleeping," said Blaska, who offered a reminder that "closing the door at night … keeps you away from superheated gases and fire."
---