Huntington Beach officials vow to fight county proposal for temporary homeless shelter near Central Park
Huntington Beach officials are pushing back against an Orange County proposal to temporarily house up to 100 homeless people in an emergency shelter on county-owned land in the city.
Huntington Beach City Attorney Michael Gates said the City Council authorized him during a closed session Monday to take any necessary legal action to prevent the county from relocating homeless people to the site of an abandoned landfill on Gothard Street near Central Park.
Gates said the former landfill is contaminated with methane, which he contends makes it unsuitable for even temporary shelter. He said the situation would amount to a "health and safety catastrophe."
"From what we hear of the proposal, it would be inhumane for the county to relocate up to 100 individuals to create a homeless tent city on that parcel in Huntington Beach," Gates said. "It's right by Central Park. It's right near where kids play sports and, more importantly, that piece of property has been known as a contaminated site."
The county Board of Supervisors voted 4-1 on Monday, with Supervisor Todd Spitzer dissenting, to direct county staff to develop three sites for emergency shelter on county-owned land in Irvine, Huntington Beach and Laguna Niguel.
Supervisors indicated that homeless people would be first sent to the site in Irvine, which would have a capacity of 200, then to Huntington Beach and, if more shelter is necessary, to property near City Hall in Laguna Niguel, which could serve up to 100 people. The housing would be in tent-like structures.
It isn't clear when the relocation may begin. County staff is expected to take a plan to the board April 17.
Supervisor Shawn Nelson said Monday that he expected cities wouldn't be pleased with the proposal but said the county has a "limited menu" of properties available for shelter sites.
"Everyone wants a solution and nobody wants it to be near them," he said. "The time to put it off for another day is over, and some hard decisions are going to have to be made. If there's apologies owed, I'm sorry."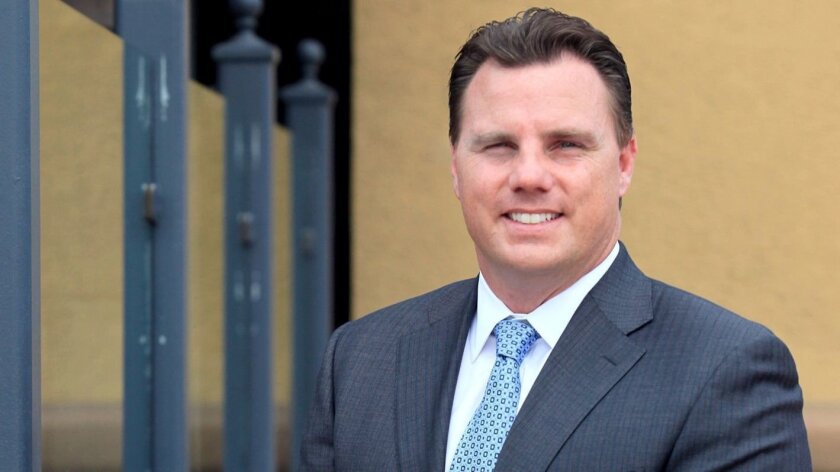 Nelson floated a similar proposal during a county meeting in May and received significant criticism from Huntington Beach city officials. Councilman Billy O'Connell said at the time that Nelson, who oversees the 4th District, which includes areas of Anaheim, Buena Park, Placentia, Fullerton and La Habra, was "out of line."
The Board of Supervisors voted unanimously Monday to contract with nonprofit developer American Family Housing for a 12-unit location that can accommodate homeless couples.
Supervisors also voted to allocate $70.5 million of unspent Mental Health Services Act funding for permanent supportive housing and shelter options for people with serious mental illnesses.
The actions came on the heels of negotiations in an ongoing civil-rights lawsuit filed against the county in January by attorney Brooke Weitzman, who represents seven homeless people and their advocates, over the clearing of a homeless encampment along the Santa Ana River trail.
The suit also sought to prevent the cities of Costa Mesa, Anaheim and Orange from enforcing laws against camping, trespassing and loitering.
As part of the negotiations, the county last month moved more than 700 homeless people from the encampment to various motels in Orange County, including some in Costa Mesa.
Vouchers for the motels expired after 30 days — beginning Friday — prompting advocates and county officials to try to provide longer-term temporary housing.
After a day-long federal court hearing Saturday, county officials agreed to extend motel stays on a case-by-case basis.
County officials agreed to notify homeless advocates about new housing accommodations 48 hours before people are moved from motels. Attorneys contend this will give them enough time to challenge a move if they feel it's not a good fit for the individual.
Twitter: @HannahFryTCN
---
All the latest on Orange County from Orange County.
Get our free TimesOC newsletter.
You may occasionally receive promotional content from the Daily Pilot.