Laguna Beach breaks ground for Village Entrance project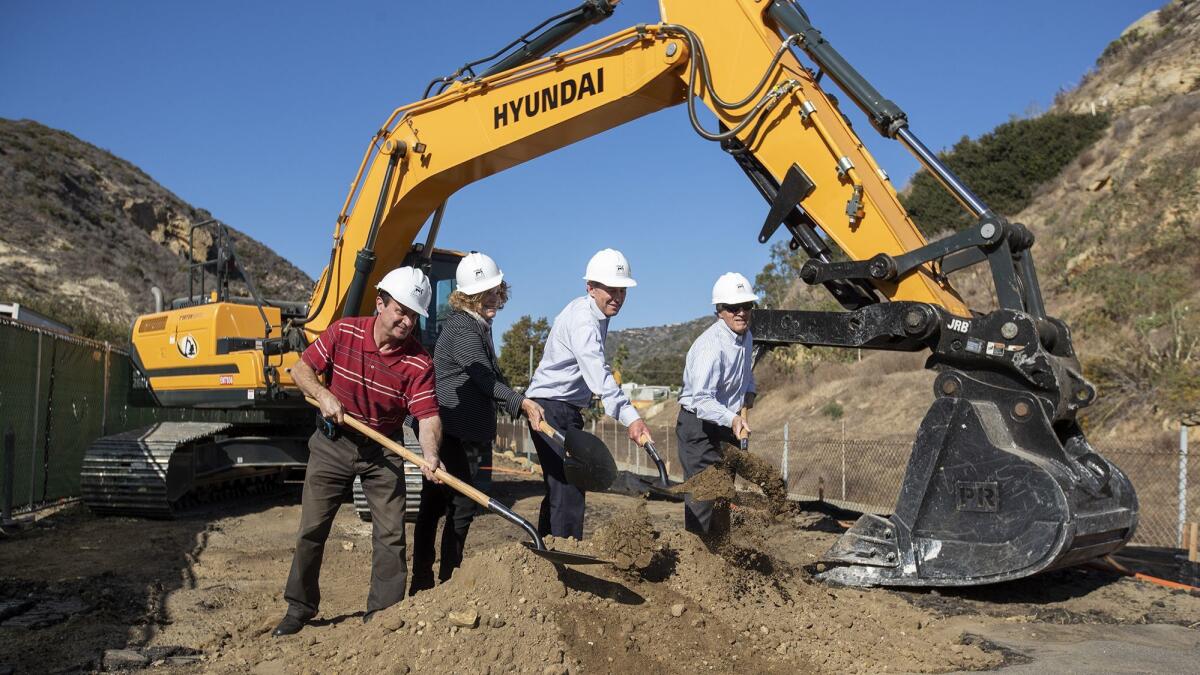 The Laguna Beach Village Entrance has been on the city's agenda for decades. On Tuesday, the city welcomed the public to the official groundbreaking ceremony, where city officials literally dug shovels into the construction site to begin the $11.1-million project.
"It's been a collaborative project, a lot of give and take, discussions and public hearings," said Lou Kneip, project director for Laguna Beach.
"[The groundbreaking is] a big accomplishment. There's a lot of people who came before me and did the heavy lifting," said Kneip, who has been in his position for about two years.
"I'm kind of coming in on the tail end. A lot of work and a lot of effort has gone into this."
The ceremony Tuesday afternoon was held at the initial construction area between parking lots 10 and 11 near 725 Laguna Canyon Road (where Laguna Canyon becomes Broadway at Forest Avenue).
The event came about a month after the City Council approved an $8.4-million construction contract with Chino-based C.S. Legacy Construction.
The Village Entrance plan envisions a more inviting gateway to Laguna Beach along its primary inland thoroughfare.
"As a city, we finally have the opportunity to come together and build a beautiful, welcoming entrance to Laguna Beach that we can all be proud of," Mayor Kelly Boyd said. "The path to this groundbreaking today has been a journey, but worth the wait."
Parking Lot 10, which typically isn't open outside the summer festival season, has been temporarily closed for the first phase of the project. Kneip said the city is working to open more spaces for residents to park in the employee lot behind City Hall, which they will share with city government vehicles.
"Some buildings have been removed to create additional parking spaces," Kneip said. It wasn't clear how many parking spots would open up.
The city says the Village Entrance project will enhance the area's safety and beauty and create a pedestrian-friendly environment by developing paths for walkers and bicyclists.
City officials also hope to tackle downtown congestion by creating new bridges, access roads and parking areas with improved circulation.
The entire project, to be done in four stages, is expected to be completed by summer 2020, with year-round work except for a construction break next summer.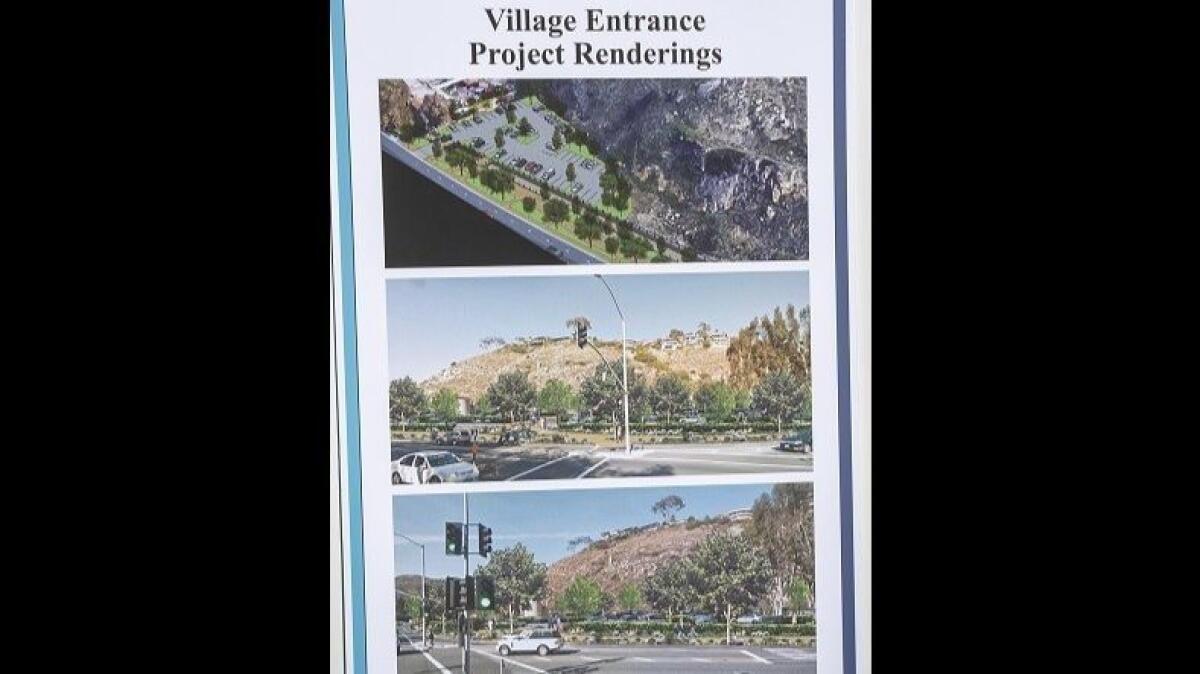 This month, the area between Lots 10 and 11 will be prepared for landscaping improvements and pathway construction. One of the two exits in Lot 11 will be temporarily closed to provide construction access for the creation of a new bridge.
The 1930s-era sewer digester building on a city parking lot at the Village Entrance site was included in the construction contract to repaint the building and patch up small holes, but City Council members are looking at doing more than that.
Currently, the building is used as police storage.
Twitter: @newsmirand
All the latest on Orange County from Orange County.
Get our free TimesOC newsletter.
You may occasionally receive promotional content from the Daily Pilot.