Citing cost concerns, Laguna Beach council revises maintenance policies of city's trees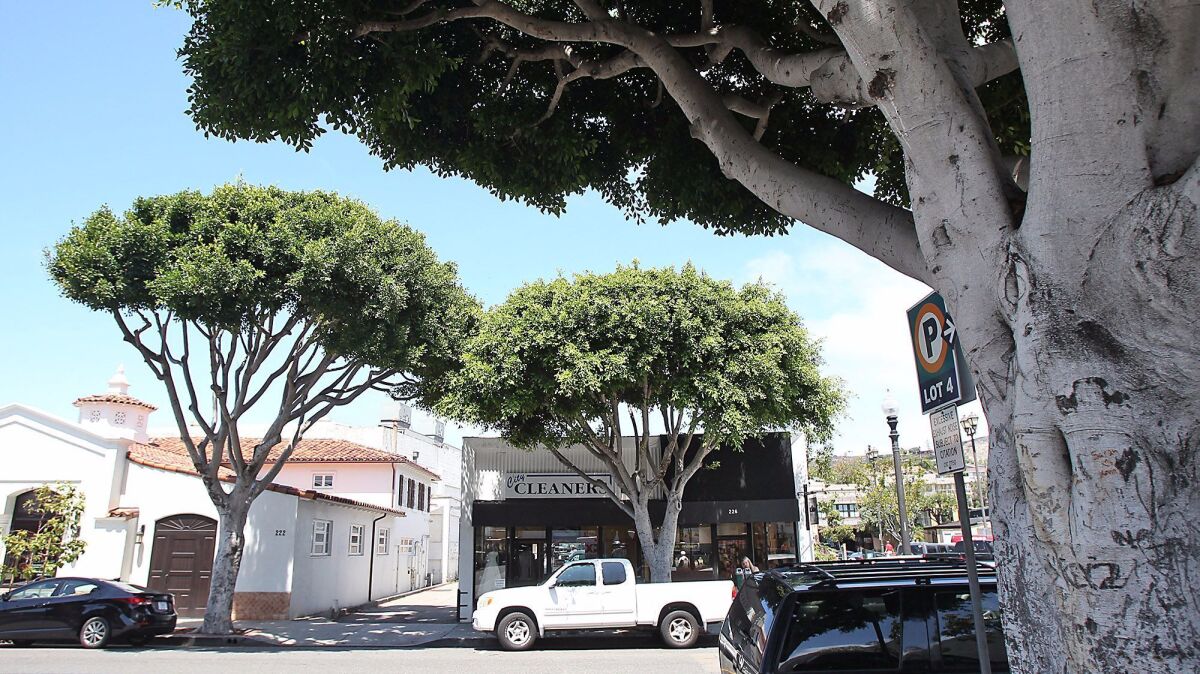 On-site meetings with arborists will no longer be required when considering whether to remove dead trees or trees of 6 inches in diameter or less on public property in Laguna Beach.
The City Council on Tuesday unanimously approved revisions to current policies regarding the city's stock of 2,647 trees.
Council members agreed with staff's recommendation that trees of 6 inches or less in diameter that are damaged, in serious decline and/or dying do not need arborist reports, peer review of the reports or meetings.
The city cited cost concerns regarding the aforementioned steps, which can lead to fees exceeding $3,500 for one tree, according to a staff report.
In its vote, the council approved: eliminating the requirement for an on-site meeting with two arborists when considering removal of dead trees, a step that could save more than $800 for each meeting; continuing a rule that a person who requests enhanced trim jobs, such as crown reductions and lacing, outside of Laguna's regular trim cycle bear the cost; and establishing a geographic-based schedule for biennial tree maintenance.
Enhanced trim costs can range from up to $630 per tree for those less than 18 inches in diameter and as much as $2,100 for trees more than 31 inches in diameter, according to a staff report.
Residents commended the city's efforts, but suggested more work can be done to certain trees.
Sam Goldstein, a Laguna resident and owner of the Heisler building where Skyloft restaurant is located at 422 S. Coast Hwy., said two ficus trees that stand near the Main Beach restrooms impede ocean views for customers on the rooftop dining area.
Goldstein said the city has "done a great job in pruning them" but suggested the trees be topped.
The city's stock of trees consists of 96 species, according to the report. Crews annually trim downtown-area trees and all palms, Indian laurel figs and coral trees.
The city will present a report to the council about private trees at a later date.
Twitter: @AldertonBryce
All the latest on Orange County from Orange County.
Get our free TimesOC newsletter.
You may occasionally receive promotional content from the Daily Pilot.