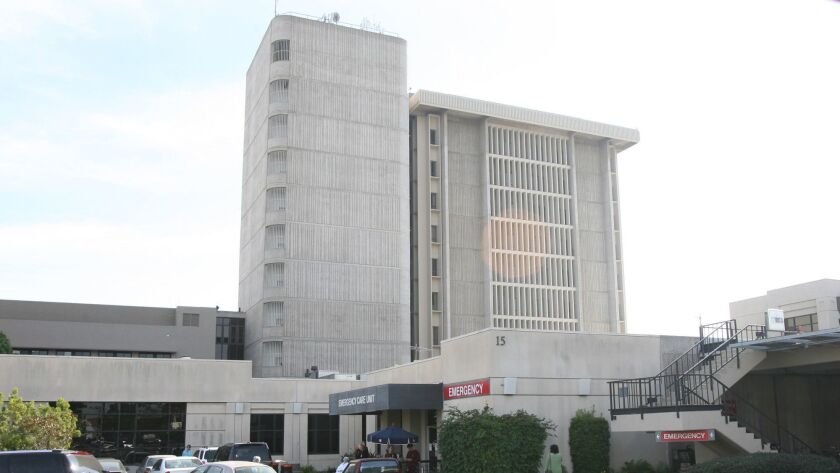 Hoag Hospital is poised to dedicate $3 million to homelessness services as a condition of its development agreement with the city of Newport Beach.
The hospital, which occupies about 38 acres bound roughly by Newport Boulevard, West Coast Highway, Superior Avenue and Hospital Road, last updated its standing development agreement with the city in 1994. The pact, which is up for renewal during Tuesday's City Council meeting, vests Hoag's right to develop within its envelope, where about 455,000 square feet remain available for building.
While Hoag could develop its land without such an arrangement, the standing development agreement strengthens its ability to do so. To maintain its vested rights for the next 10 years, as it's asking of the city, Hoag will have to commit to keeping the Melinda Hoag Smith Center for Healthy Living open and direct $3 million — $300,000 annually for 10 years — directly to nonprofit partners to be determined by the City Council upon recommendation of Newport's recently formed homelessness task force.
The Melinda Hoag Smith Center for Healthy Living, at 307 Placentia Ave. on the northern end of the Hoag campus, houses a variety of nonprofit public health and social services agencies such as Big Brothers Big Sisters of Orange County, Girls Inc., United Way and Serving People in Need.
Hoag has expanded and upgraded several times since it was built in 1952.
Parking limits in CdM
The council also will consider extending on-street parking limits in Corona del Mar's commercial district to two hours from one.
The Corona del Mar Business Improvement District and Corona del Mar Residents Assn. support the extension along East Coast Highway and adjacent side streets from Acacia Avenue to Seaward Road.
The recommendation comes after a 2018 parking study in the area, which concluded that on-street parking on East Coast Highway was being underutilized. The study also found that an hour isn't long enough for patrons of the many salons and restaurants in the area, causing spillover onto residential streets where there isn't a time limit.
Tuesday's council meeting starts at 7 p.m. at City Hall, 100 Civic Center Drive.
---