Newport Beach and Laguna Beach connections abound in college admissions scandal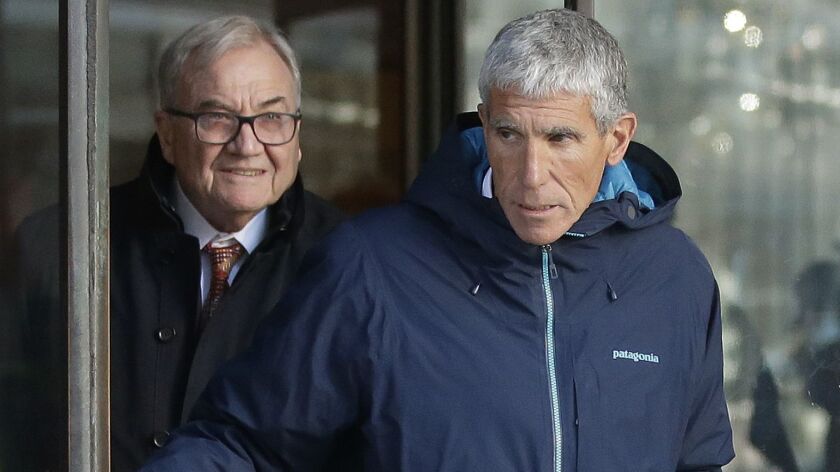 Federal prosecutors on Tuesday accused a Newport Beach college admissions company of being at the center of a wide-reaching scheme to get the children of the rich and famous into elite universities through bribery and cheating.
Among those embroiled in the scandal are current Newport Beach, Laguna Beach and Fountain Valley residents, as well as a famous actress and her fashion designer husband who used to live in Laguna.
The mastermind behind it all, according to federal authorities, is William "Rick" Singer, who owns the admissions company, Edge College & Career Network, which he operated out of his Newport Heights home.
Singer, 58, was charged with and pleaded guilty to money laundering, obstruction of justice, racketeering and conspiracy to defraud the United States. Prosecutors allege that Singer was paid $25 million by parents to disguise their children as recruited athletes, helping them win admission to universities including UCLA, USC, Stanford and Yale.
Nobody answered the door Tuesday at his Mediterranean-style home on Santa Ana Avenue. Online real estate listings show the house, with a well-manicured courtyard dotted with potted lemon trees and a babbling fountain, had recently been listed for $2.6 million. A crate of mail tucked into a corner of the front patio indicated that he had not been by in some time.
Caren Darrow, who lives next door, said he had known Singer as a kind and generous neighbor for three or four years. She said Singer encouraged her son, a basketball player at Newport Harbor High School, to work hard but never pushed his business on him.
"We are shocked at the allegations, but I want to say innocent 'til proven guilty," she said.
Singer cooperated with authorities in the investigation and pleaded guilty to the charges in Boston on Tuesday afternoon, according to court records.
Starting in 2011, wealthy parents paid Singer's company to help their children cheat on college entrance exams and to falsify athletic records to enable them to secure admission, according to court records.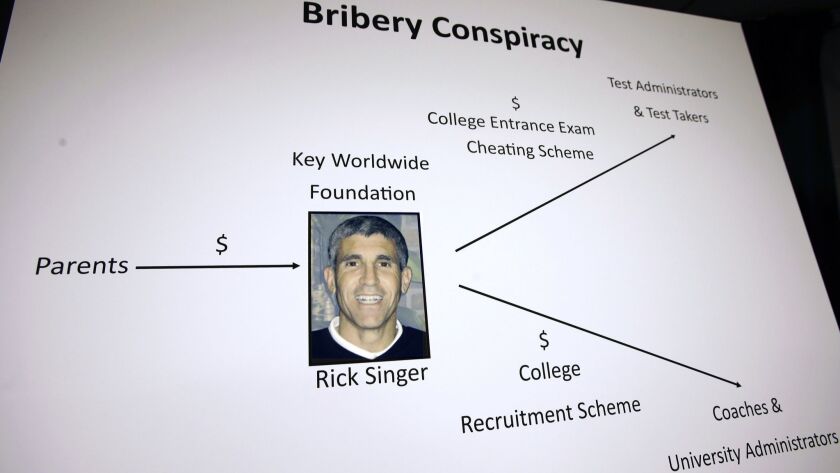 Among the parents charged: Hollywood actresses Felicity Huffman and Lori Loughlin of "Full House" fame, along with Loughlin's husband, Mossimo Giannulli, the creator of clothing brand Mossimo. Loughlin and Gianulli used to own a home in Laguna Beach, which they listed for sale in 2009 for $12.99 million.
Locally, Douglas Hodge, the former chief executive of Newport Beach-based Pacific Investment Management Co., was indicted in connection with his alleged participation in the scheme. Prosecutors allege Hodge, who lives in Laguna, used bribery to get his children admitted to USC and Georgetown as purported athletic recruits.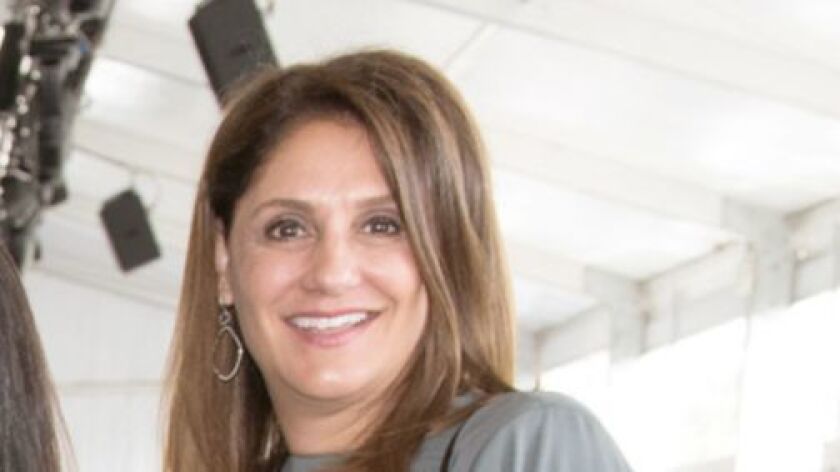 Newport resident Michelle Janavs, a former executive in her family's food manufacturing business, was indicted for allegedly using bribery to get her two daughters into preferred schools. The older daughter was purported to be a beach volleyball recruit for USC. It was unclear what university the younger daughter was to attend or if she played a sport.
Ali Khosroshahin, a Fountain Valley resident, former USC women's head soccer coach, and, until last season, the boys' soccer coach at Newport Harbor, was also named in the indictment for allegedly fabricating athlete profiles for the prospective students.
Full coverage: Dozens charged — including Hollywood actresses — in connection with college admissions scheme »
Khosroshahin, who was fired from USC in 2013, and his former assistant coach, Laura Janke, who left the college in 2014, allegedly received payments totaling nearly $350,000 sent to their private soccer club.
Khosroshahin did not return phone calls or text messages Tuesday, and nobody answered the door at a Fountain Valley home listed as his residence, though children could be heard playing in the backyard.
A neighbor, who did not want to be identified, said the coach has not been home for a couple of days.
In his most recent Tweet, posted in February, Khosroshahin posted a quote attributed to Aristotle: "You ought not to fear that over which you have no control."
In another Tweet: "We have too many characters in futbol and not enough people with character."
Los Angeles Times staff writers contributed to this report.
---
All the latest on Orange County from Orange County.
Get our free TimesOC newsletter.
You may occasionally receive promotional content from the Daily Pilot.