Orange Coast College celebrates 70 years with events leading to opening of new planetarium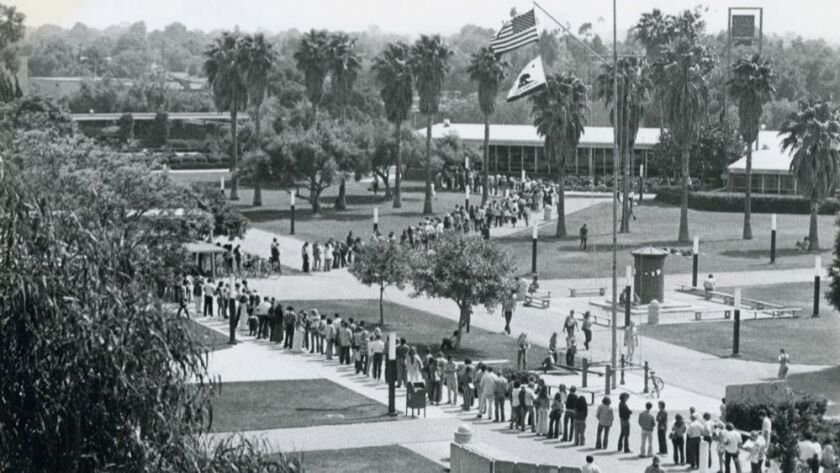 Orange Coast College in Costa Mesa is celebrating its 70th anniversary with a series of events leading to the grand opening this fall of its new $20-million planetarium.
The months-long celebration includes the rededication of some of the campus's iconic buildings.
Alumni and community members are invited to submit their stories about OCC on the college's website.
Seven decades ago, the community college started classes with about 500 students. Its first operating budget was $264,253, approved by the newly authorized Coast Community College District board of trustees.
The campus was awarded 243 of the Santa Ana Army Air Base's original 900 acres, so classes, dormitories and administration offices were in former Army barracks.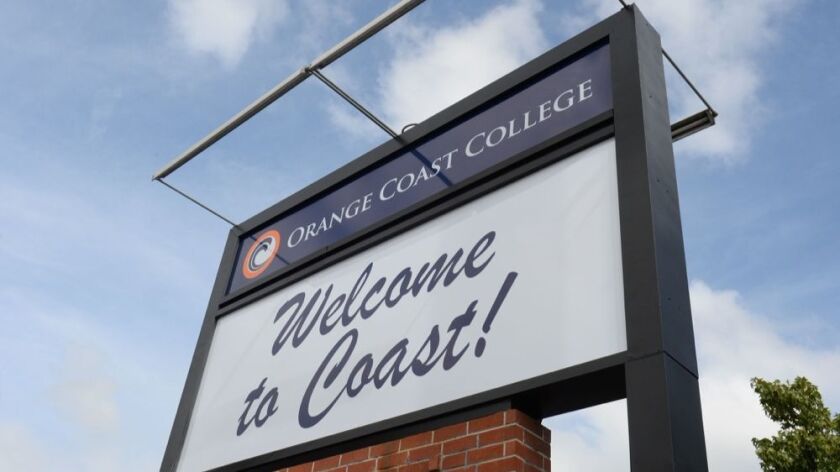 William Turner, 91, the college's first student body president in the 1948-49 school year, said he was drawn to the college because it offered on-campus housing for married students.
"As mundane as that sounds, it was a big deal for us because we had a baby," Turner said.
The Costa Mesa resident said he, his wife and baby lived on the top floor of a campus-owned apartment building while he attended school and worked at a gas station in Corona del Mar.
His fondest memory of OCC is serving as president for his peers, he said.
"I was a big shot on campus," Turner said. "I was only 19 years old and I was friends with the college president and administrators who were in their 50s and 60s."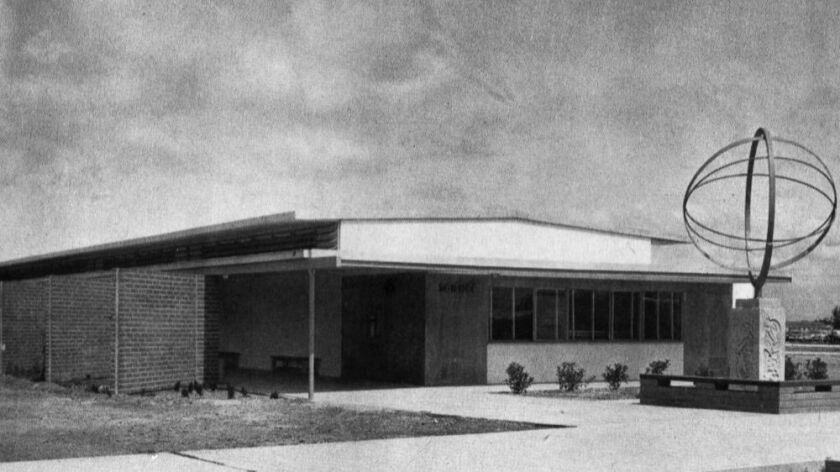 Mary McChesney, 91, began teaching English and Spanish at the college in 1950 and eventually became the division head for foreign languages. She retired from OCC in 1983.
"Every year I liked it more and more," McChesney said. "There were 36 teachers on faculty, and we had a great deal of autonomy."
The Laguna Woods resident said she recalls teaching in wooden buildings until they were slowly replaced by new structures such as Watson Hall, the Recycling Center, the Children's Center and the Student Health Center.
In 2017, she donated $1 million to help fund a Foucault pendulum, a device used to demonstrate Earth's rotation, for the new planetarium. McChesney said she made the donation in honor of the late Adelyn Bonin, who taught German at OCC.
"That's my home base," McChesney said. "I thought I'd rather do that than anything else."
The 164-acre campus now hosts 25,000 students, and college officials plan to rebuild certain facilities and break ground on student housing with help from Measure M, a voter-approved $698-million Coast Community College District bond.
To see OCC's upcoming events, visit orangecoastcollege.edu/70years/events.html.
Twitter: @vegapriscella
---
All the latest on Orange County from Orange County.
Get our free TimesOC newsletter.
You may occasionally receive promotional content from the Daily Pilot.