Late-summer opening is in the stars for Orange Coast College's new planetarium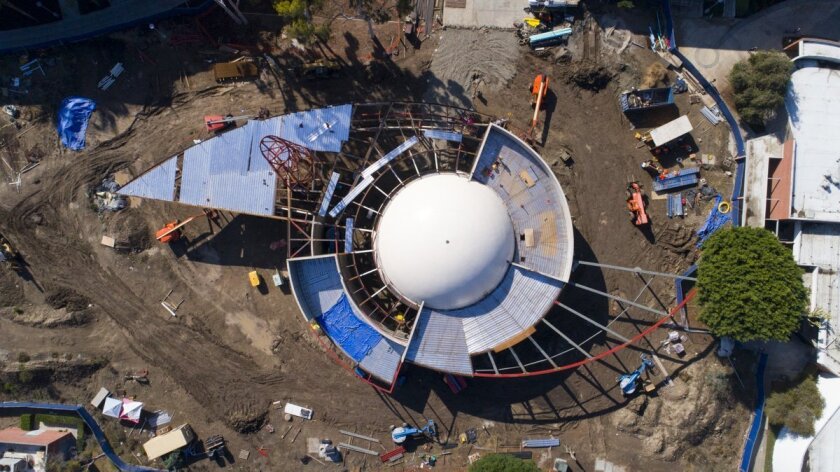 Orange Coast College's $20-million planetarium is in its final stretch of construction and is on track to open in late summer, the college said.
Exterior walls for the planetarium's offices and lobby and framing for its exhibit hall are being erected. The constructed dome was framed and filled last year.
"It's starting to take shape," said Juan Gutierrez, spokesman for the Costa Mesa college.
Gutierrez said a dedication ceremony is planned for late September, after the opening, to coincide with OCC's 70th anniversary.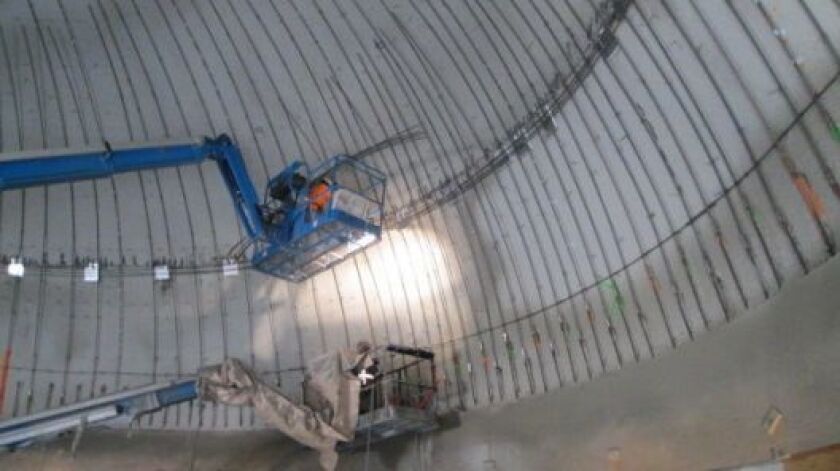 The 12,000-square-foot planetarium, near the college's library, will include a 129-seat auditorium and a Foucault pendulum that demonstrates Earth's rotation.
A "Science on a Sphere" exhibit will be in the main lobby.
Scott Mitchell, an alumnus of the University of Maine, was hired this month as the planetarium's manager.
At the university's Maynard F. Jordan Observatory, Mitchell was responsible for developing planetarium shows, activities and presentations.
Mitchell said he wants to provide an "in-depth and immersive astronomy experience" for OCC students and the community.
He plans to hold programs on science standards, weather, climate systems and dark matter and on topics for children, such as how the sun and moon function.
Orange Coast College broke ground on the project in summer 2016, but talk of installing a modern planetarium began years before trustees approved the college's Vision 2020 facilities master plan in 2015.
A planetarium built in the 1950s was torn down to make way for the new one. The old facility could seat about 35 visitors.
To watch a live feed of the new planetarium's construction, visit 159.115.195.209/view/viewer_index.shtml?id=1404.
Twitter: @vegapriscella
---
All the latest on Orange County from Orange County.
Get our free TimesOC newsletter.
You may occasionally receive promotional content from the Daily Pilot.