Newport man pleads not guilty to murder in Blaze Bernstein's slaying; case prompts new state bill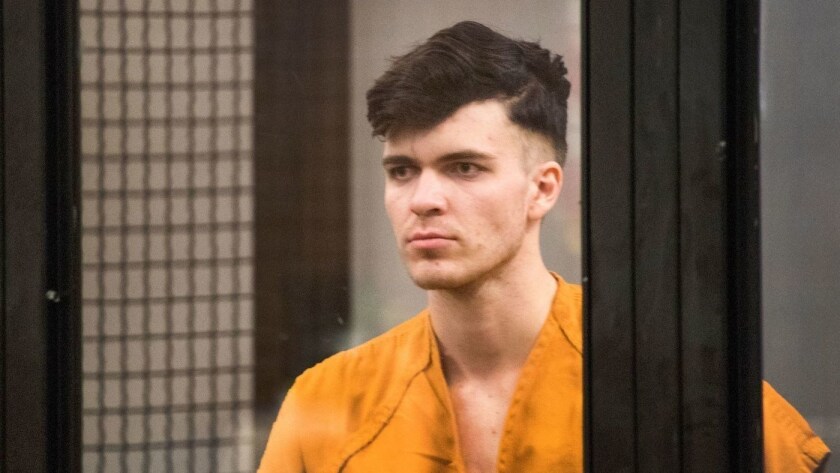 Samuel Woodward, the Newport Beach man charged with murder in the stabbing death of 19-year-old Blaze Bernstein, pleaded not guilty Friday afternoon in Orange County Superior Court.
Judge Sheila Hanson set Woodward's bail at $5 million.
Woodward, 20, is a former classmate of Bernstein's at Orange County School of the Arts in Santa Ana.
Earlier Friday, state Sen. Janet Nguyen — spurred by the investigation of the case — announced Senate Bill 971, which seeks to expand the scope of sentencing enhancements for murder convictions to include gender and sexual orientation.
Nguyen, a Garden Grove Republican who represents portions of Orange County including Huntington Beach and Fountain Valley, said the need for the change was brought to light by the killing of Bernstein, who was gay.
Currently, there are no sentencing enhancements for people convicted of murdering someone because of the victim's sexual orientation or gender.
"This means that under current law, committing a crime against someone who is gay could be called a hate crime, which carries its own lower penalties, but murdering someone specifically because they are gay does not constitute a special circumstance, thus eliminating a more just punishment," Nguyen said.
Typically, a sentencing enhancement of that nature on a murder charge carries a minimum sentence of life in prison without possibility of parole, according to Orange County District Attorney Tony Rackauckas.
If convicted of the murder charge, Woodward could face a maximum sentence of 26 years to life in state prison. He has not been charged with a hate crime.
"Details of this case have come to light that have further underscored the senselessness of this act, as it has not been ruled out that Blaze's sexual orientation could have been the reason for his murder," Nguyen said. "This is a sad and heartbreaking prospect for all."
Rackauckas declined to comment Friday about specific evidence in the investigation that could point to a special circumstance charge like the one outlined in the proposed legislation. He also declined to discuss a possible motive in the killing, adding that the case is still being investigated.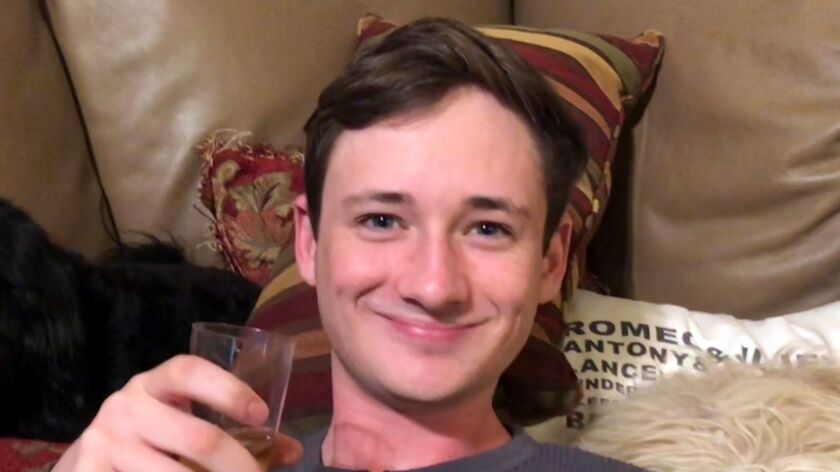 Prosecutors allege that Woodward stabbed Bernstein in early January and buried him in a shallow grave at Borrego Park in Foothill Ranch. Bernstein's body was found Jan. 9 with more than 20 stab wounds.
According to a 16-page affidavit obtained by the Orange County Register, Woodward told investigators that Bernstein kissed him on the lips while they were sitting in a parked car Jan. 2.
According to the affidavit, Woodward told authorities that the kiss was unwanted and that he pushed Bernstein away, adding that he wanted to call him a "faggot."
According to a report published last week by ProPublica, a nonprofit investigative news organization, three people who knew Woodward said he was part of Atomwaffen Division, an armed fascist organization that aims to overthrow the U.S. government through guerrilla tactics and terrorism.
The group has been linked to four other slayings and a bomb plot in the past eight months, ProPublica said.
Bernstein's mother, Jeanne Pepper Bernstein, told the Los Angeles Times in January that she had long been afraid for her son's safety.
"I'm concerned about the fact that he is Jewish," she said. "I'm concerned with the fact that he is gay or the fact that he is small."
Blaze Bernstein, a pre-med student at the University of Pennsylvania, was visiting his parents in Lake Forest during winter break when his family reported him missing Jan. 3.
DNA evidence at Borrego Park and in Woodward's car led to Woodward's arrest Jan. 12, authorities said.
In setting Woodward's bail higher than the $1 million typical for murder charges, Hanson cited the severity of the crime and the fact that Woodward changed his appearance by dyeing his hair from blond to black while police were investigating the case.
If Woodward makes bail, Hanson ruled, he would be required to turn over his passport, remain in California, stay in his home between 10:30 p.m. and 5 a.m. daily and agree to be monitored by GPS.
Twitter: @HannahFryTCN
---
UPDATES:
4:10 p.m.: This article was updated with Woodward's plea and bail amount.
This article was originally published at 1 p.m.
---
All the latest on Orange County from Orange County.
Get our free TimesOC newsletter.
You may occasionally receive promotional content from the Daily Pilot.