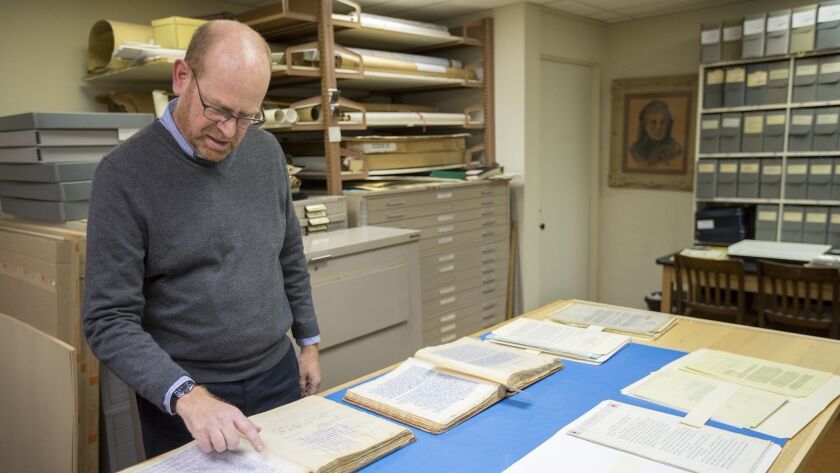 The 19-year-old New York schoolteacher who headed west in 1873 for better opportunities would become a land developer, amassing a fortune in real estate, banking, ranching and railroads.
Moses Hazeltine Sherman arrived nearly penniless in Arizona, where in nearly two decades he befriended the governor, built the Phoenix Railway and subsequently moved to Los Angeles looking to expand his streetcar, railway and real estate holdings. He would make make millions developing Sherman Oaks and what is now West Hollywood and selling control of his Los Angeles Pacific rail lines — an early public transit system.
But many Orange County residents aren't familiar with the man cited in his Oct. 9, 1932, Los Angeles Times obituary for his philanthropy and ability to attract investment in Southern California.
Sherman Library & Gardens in Corona del Mar hopes to change that when it opens its doors Tuesday evening for a peek into archives usually closed to the public. The event will feature seven boxes of Sherman's outgoing correspondence to newspaper publisher, investor and friend Harry Chandler, negotiations to purchase land in what is today Sherman Oaks and documents outlining the original cost of the "Hollywoodland" sign.
The fourth annual library open house will also showcase a California Gold Rush era letter, cyanotype photographs of the Arizona territory and early photos of Newport Beach. And the library itself recently made cosmetic upgrades that include fresh carpet and paint and reupholstered chairs.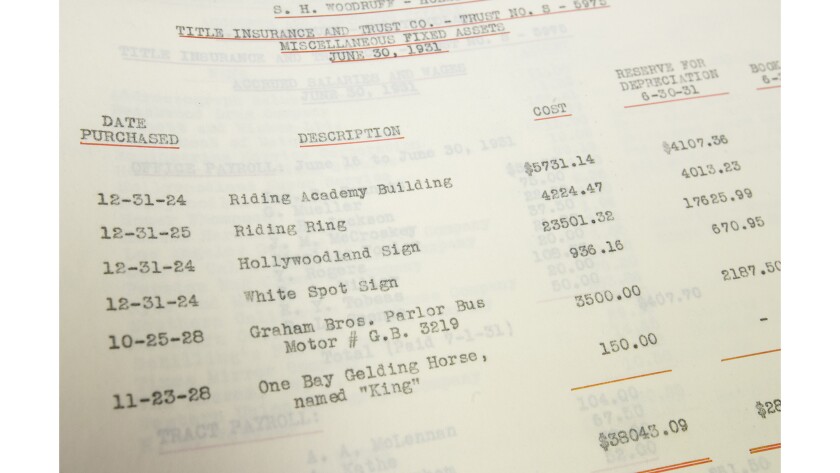 "Sherman is a fascinating guy," said Library Director Paul Wormser, as he stood before a table and pored over volumes of Sherman archived material that date from 1912 to the 1940s. "These were men who were not afraid to take a risk and think big. Most people don't know about him largely because records aren't known."
That is until Wormser began organizing the vast business documents that Sherman protege Arnold Haskell gifted to the library in the mid-1970s.
Haskell met Sherman and Chandler as a teen working as a bellboy at the Mission Inn in Riverside. Sherman appreciated Haskell's helpfulness and hired him as his personal secretary. Haskell would spend two decades as Sherman's right-hand man in Los Angeles and become his successor when Sherman retired to Newport Beach's Bay Island.
Unlike Sherman, who was given the honorary title "General" M.H. Sherman, Haskell shunned publicity, preferring to name his businesses and philanthropic efforts after his mentor.
Sherman's illness and the Great Depression sent his estate into deep debt, prompting Haskell — president of the M.H. Sherman Co. — to expand the real estate portfolio in Los Angeles, Newport Beach and Dana Point. With Sherman's two daughters, Lucy and Hazeltine, Haskell created the Sherman Foundation.
In 1955, Haskell bought a parcel at the corner of Coast Highway and Dahlia Avenue from Norman's Nursery and moved his business offices from Los Angeles to Corona del Mar. The lot had a small, 1930s adobe house, which Haskell used as an office. He added additional office space now occupied by Sherman Library.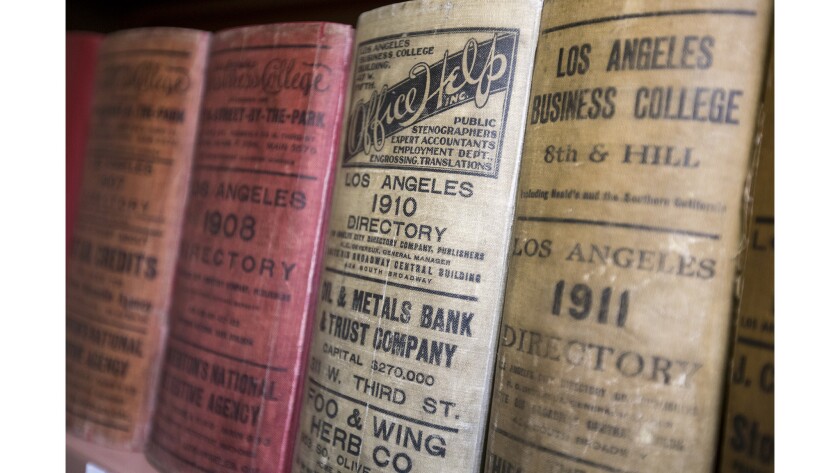 Today, the book collection encompasses more than 15,000 volumes, including a large archive of California city directories and early printed maps. California Impressionism, including artworks by William Wendt, Edgar Payne, Clarence Hinkle and Anita Hills, line the walls.
Though it was a daunting challenge and continues to be an ongoing process of organizing stacks of historical records — one of 27 volumes is of 1,000 pages — Wormser said the references are valuable resources that reflect on the past but also look to the future.
The non-circulating library is useful for genealogists, surveyors, environmental research and police investigators working on cold case files, Wormser said.
"You have to have a long-term perspective," Wormser said. "I love doing this. It'll keep me busy for awhile."
If You Go
What: Sherman Library & Gardens Fourth Annual Library Open House
When: 5 to 8 p.m. March 20
Where: Sherman Library & Gardens, 2647 E. Coast Hwy., Corona del Mar
Cost: Free
Information: (949) 673-2261 or slgardens.org.
Twitter: @KathleenLuppi
---