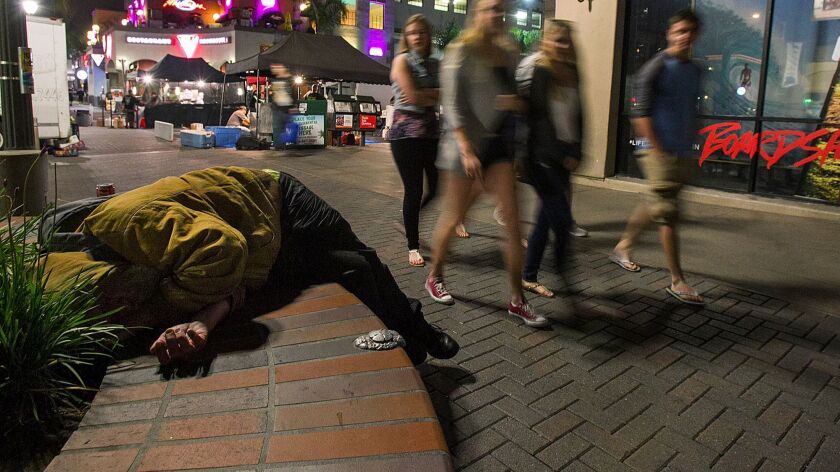 Huntington Beach has canceled a special City Council study session on homelessness slated for Monday in light of Gov. Gavin Newsom's announcement of a new plan to tackle the statewide issue by providing new resources to local governments.
City Manager Oliver Chi said Friday that the city "will take a couple of weeks to vet and review the state's new directives."
As part of the plan, more funding would be made available, and the governor said he will order the state Department of General Services to make 100 travel trailers from the state's supply and other "modular tent structures" available to municipalities to be used for temporary health and social services.
Newsom also proposed identifying state-owned properties near state roads and highways that could be used by cities like Huntington Beach. The sites could include California Department of Transportation properties, decommissioned hospitals and other healthcare facilities and — in communities where the situation is most dire — fairgrounds.
There are several state-owned properties in Huntington Beach that the city hasn't considered as part of its search for a homeless shelter site.
"We've never looked at that potential possibility because it wasn't available until this week," Chi said, calling the proposed resources "new opportunities."
"There are some practical things that are really helpful that the state has offered up," Chi said.
Newsom directed state agencies to put out a plan in the next month for how the homelessness initiatives would be implemented.
Huntington Beach's study session will be rescheduled at a later date with the state plan under consideration.
---