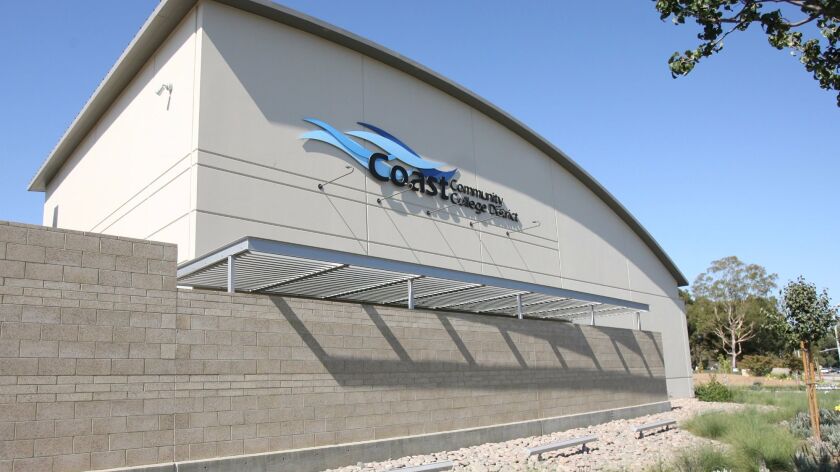 Campuses will remain closed to students, but the Coast Community College District said Thursday that classes will resume online or by other remote means Monday.
Classes at Orange Coast College in Costa Mesa, Golden West College in Huntington Beach and Coastline College in Fountain Valley haven't been held for two weeks. They were suspended the week of March 16 to allow for faculty training and preparation for the move to distance learning as part of efforts to curb the spread of the COVID-19 coronavirus. Classes are off this week for the previously scheduled spring break.
The district announced earlier this month that it would close its three colleges and put classes online, joining many other Southern California colleges and universities taking similar actions as a precaution against the coronavirus.
The district said Thursday that some classes that cannot go online will be suspended or canceled. It said earlier that those could include laboratories and performing-arts and physical-education courses.
"Canceling or suspending classes mid-semester is a difficult decision to make, and I know this will be painful for both our faculty and our students," district Chancellor John Weispfenning said in a statement. "Ultimately, we must weigh the long-term social benefit that education brings with the immediate health concerns for students, employees and our communities."
Programs considered crucial to the state or nation's health, safety and core infrastructure needs will continue to meet in person with social distancing and other safety measures, Weispfenning said in a video statement to the Coast community.
Weispfenning advised students to check their emails and campus websites for continuing updates and class information, adding that instructors would be reaching out with specifics.
Student and academic support and administrative services will continue via email, phone and online, except for certain functions that cannot be done remotely, the district said.
"The Coast district is committed to sustaining our educational mission through this emergency situation so that students are ready to resume their lives, academic paths and careers," Weispfenning said. "Preparing some 3,000 face-to-face classes for distance learning in just two weeks was a tremendous amount of work requiring a great deal of ingenuity and dedication from our faculty, with support from management and staff."
---