WebMD honors Huntington Beach girl with rare disease for her advocacy and children's book
A Huntington Beach girl's advocacy and children's book focusing on her rare genetic disease earned her WebMD's 2017 Health Heroes award.
Chloe Fernandez, 11, was diagnosed at age 6 with primary ciliary dyskinesia, which causes mucus buildup, breathing problems and repeated lung infections.
"It's like a broken vacuum cleaner," Chloe said. Her condition is treated with special machinery, inhalers and medications.
But she hasn't let it stop her from living a full life. Far from it. She's already an accomplished model with multiple appearances at New York Fashion Week. She's also an actress with some Nickelodeon commercials to her credit.
Chloe and her mother, Leslie Mota, moved to Huntington Beach in September after living for years in New Jersey.
In 2016, with help from the Make-A-Wish Foundation, Chloe published the book "PCD Has Nothing on Me." She chose that wish over two others, one of which was meeting Ellen DeGeneres.
"At her age, it was probably the biggest decision she ever had to make," Mota said.
Chloe said she was inspired to create the book, published by LifeRich Publishing and featuring illustrations by Kaitlyn Cooper, after visiting a hospital and feeling disappointed with its library selection.
"There was a book on everything else but PCD," she recalled. "I thought, 'I just have to write my own book!'"
"PCD Has Nothing on Me" is based on journals Chloe wrote while in a hospital. It delves into loneliness and feeling left out when other children could play outside in the snow but she couldn't because cold weather affects her lungs.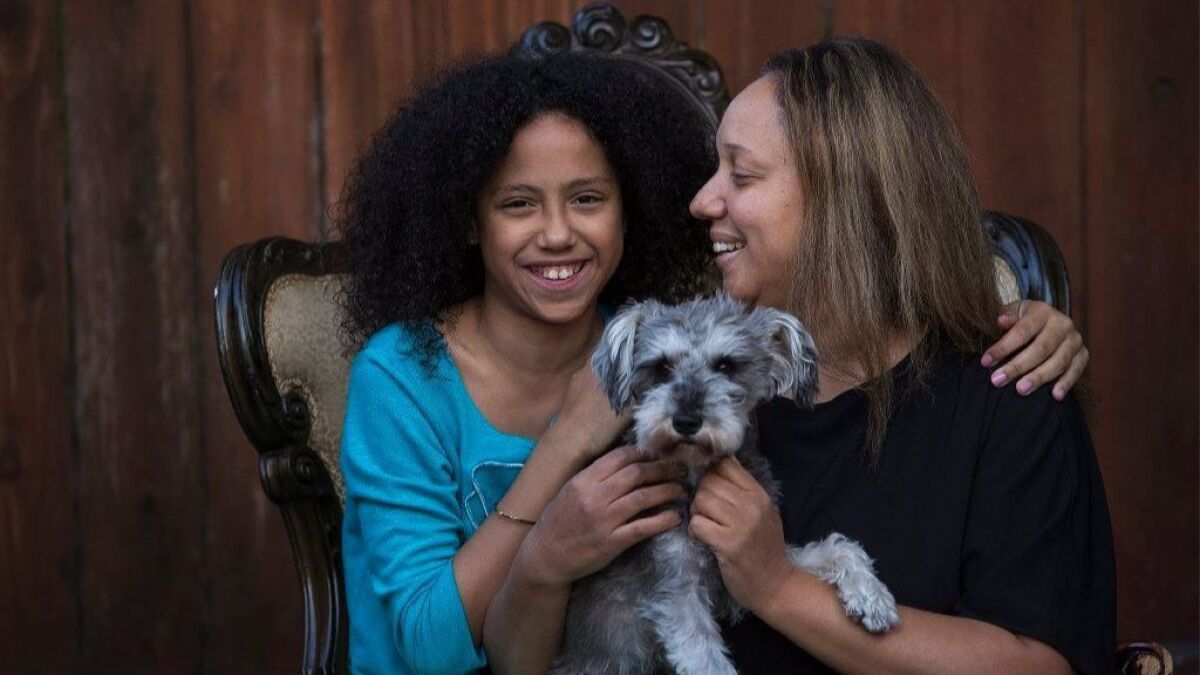 Chloe received the WebMD award Monday during a gala in New York City. She was one of four recipients.
In her acceptance speech, she discussed how she uses her website and social media accounts to spread awareness about PCD, "which so few people know about but so many of us are suffering and living with."
PCD occurs in about one in 16,000 to 20,000 births, according to the National Organization for Rare Disorders.
"The biggest challenge in my life was the biggest opportunity to bring awareness to PCD," she told guests at the gala.
WebMD gave her $25,000 to donate to the charity of her choice. She is giving the money to the PCD Foundation.
"It was a no-brainer," she said in an interview. "I wanted to find a cure for PCD so people don't have to live with it their whole lives."
When not keeping busy with Instagram and her website, ChloeRFernandez.com, she's working on a TV show about children with disabilities.
She and her mother also are loving the weather in Huntington Beach and their home life with their miniature schnauzer, Abby.
They enjoy strolls on the beach. Chloe, who is home-schooled, wants to learn surfing and to get into swimming regularly. She also hopes her mom will buy her a pair of Vans shoes, which she noticed that everyone seems to wear around Huntington Beach.
"When in California, when in Surf City …," she said.
Twitter: @BradleyZint
---
All the latest on Orange County from Orange County.
Get our free TimesOC newsletter.
You may occasionally receive promotional content from the Daily Pilot.