2 Huntington Beach Central Park restaurants can apply to sell alcohol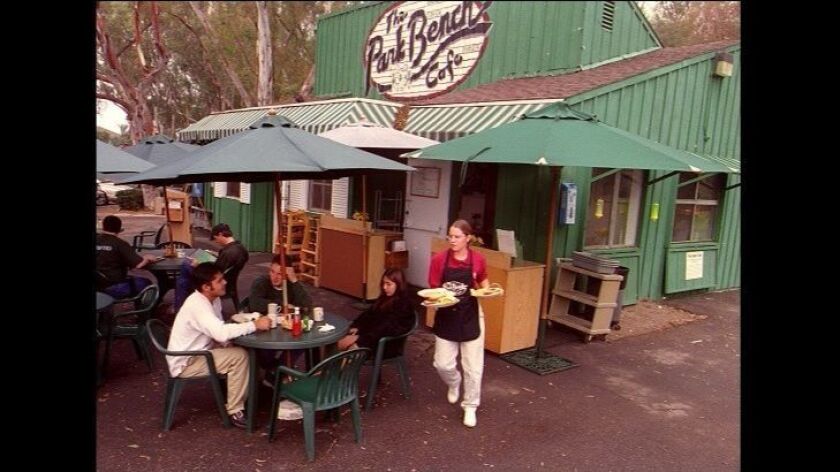 Full-service restaurants in Huntington Beach's Central Park can now apply to sell alcohol.
The City Council voted 5-1 on Monday night to establish a conditional use permit process for those businesses, amending the code for the open space and parks recreation zoning district. Councilwoman Jill Hardy dissented, and Councilman Billy O'Connell was absent.
Alcohol has been permitted in public parks only with a permit and only during special events.
Kathy May's Lake View Cafe and the Park Bench Cafe are the only current establishments in Central Park that can apply for the conditional use permit. Snack stands, walk-up counters and similar operations would not qualify.
The permit is subject to approval by the city zoning administrator, with public notice of the hearing.
Hardy expressed concern that if either of the two restaurants is sold, its permit could transfer to the new owner, who might rebrand the establishment.
But city staff, including Police Chief Robert Handy, said the potential transfer would be subject to city staff approval.
The proposal was introduced by Councilman Patrick Brenden in January based on requests from Kathy May's Lake View Cafe to sell alcohol after customers asked to have a glass of wine or beer with their meals.
The two restaurants' owners, Kathy May and Michael Bartusick, said Tuesday that they were pleased with the city's approval of the permit process.
May said she plans to apply for the permit once she renews her lease. She added she anticipates no issues arising from selling beer and wine to customers.
Bartusick said he has no immediate plans to apply because he would first have to enclose Park Bench's patio area. But he said he likes the idea of offering mimosas on Sundays.
Plan for Huntington Harbour commission
In other business Monday, the council directed city staff to research how local commissions are organized and to return within 90 days with a plan to create one to oversee Huntington Harbour.
Huntington Harbour, in the northwest corner of the city bordering Seal Beach, includes five islands and a network of channels. It connects to Anaheim Bay through a waterway.
The commission would offer input to the City Council on residential, recreational and commercial uses, including watercraft, in the area. It also would work with residents to help the city develop a plan for the harbor.
"It's an asset in our community and it's a bit neglected," Mayor Pro Tem Erik Peterson said. "They can actually go out and work with the city on grants specific to the harbor itself."
The plan to create a commission began after officials heard support from people in the area. It also follows the introduction of Senate Bill 1299 by state Sen. Janet Nguyen (R-Garden Grove) in February. The bill would require that Huntington Beach craft a plan explaining how it will maintain the harbor. The plan would need approval from the State Lands Commission.
"They think we'll fill the harbor and build high-rises," Peterson said of the state commission. "That's not what we want; we love the harbor."
Council meetings will remain on Mondays
After hearing opposition from Peterson, Hardy and Mayor Mike Posey, Brenden withdrew his proposal to shift council meetings from the first and third Mondays of each month to the first and third Tuesdays.
Brenden initially contended that because council meetings are scheduled on Mondays, conflicts with holidays often occur and the meetings are moved to Tuesdays. He also said officials spend Sundays preparing for meetings and that city staff members are "bombarded" with questions the day of a meeting.
But Hardy said council members receive the agenda the Wednesday before each meeting. She added that, for personal reasons, meeting on Tuesdays would make the rest of her work week "really hard."
"A lot of cities meet on Tuesday," Hardy said. "Us being unique is an advantage. There are people who speak on issues on the county. We get more participation from within the city but also from those visiting."
Posey agreed, saying Huntington Beach doesn't have to compete with neighboring cities such as Costa Mesa and Newport Beach — whose councils meet on Tuesdays — for appearances from legislators.
Twitter: @vegapriscella
---
All the latest on Orange County from Orange County.
Get our free TimesOC newsletter.
You may occasionally receive promotional content from the Daily Pilot.