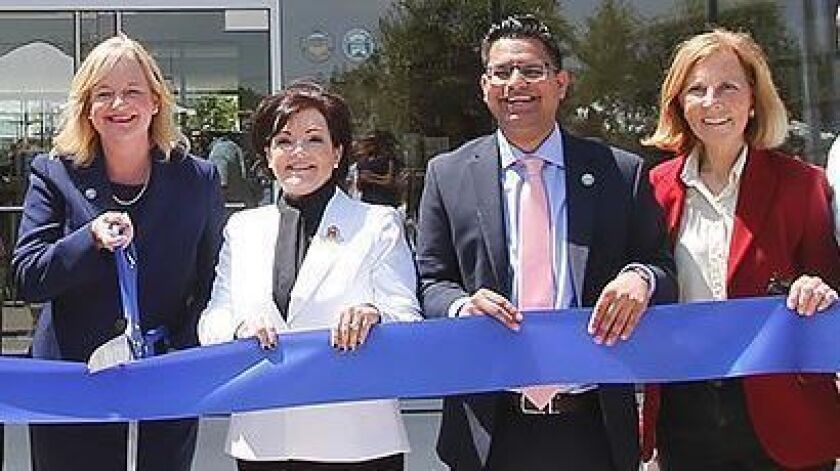 Costa Mesa Assistant City Manager Tamara Letourneau is set to take the top job in Laguna Niguel, both cities announced Friday.
Pending the Laguna Niguel City Council's confirmation Tuesday, Letourneau will start as city manager there Aug. 12.
She has worked as second in command in the Costa Mesa city manager's office for five years.
"I'm honored to be given the opportunity to serve as the city manager for the city of Laguna Niguel," Letourneau said in a statement. "I look forward to partnering with the mayor and City Council, city staff and the community. Laguna Niguel offers an exceptional quality of life for its residents and businesses, and I am excited to be a part of securing a bright future for this vibrant and attractive community."
Letourneau previously served as city manager of Yorba Linda and Sierra Madre, and from November to June she was Costa Mesa's acting city manager, between the departure of Tom Hatch and the arrival of Lori Ann Farrell Harrison.
"It's great to see so many more women achieving top leadership roles in the county," Costa Mesa Mayor Katrina Foley said in a statement. "No doubt we will continue to partner with her on regional issues. I'm grateful for all the extra work that Ms. Letourneau performed during the last seven months as interim. She simultaneously helped us open a new library, park and homeless shelter. We wish her much success in her new position as city manager."
Farrell Harrison, who started in Costa Mesa on July 1 after nine years with Huntington Beach, the last two as assistant city manager, thanked Letourneau for her local leadership.
"I am excited for Tammy and her new role in Laguna Niguel and grateful for the good work she accomplished during her tenure as acting city manager and leading a great team of city staff," Farrell Harrison said in a statement.
The Laguna Niguel job attracted more than 40 applicants, the city said.
"Tamara's distinguished career, having twice served as a city manager and also as a local government consultant, as well as her talent for creating solutions, will make her an outstanding city manager for Laguna Niguel," Mayor John Mark Jennings said in a statement. "We know that Tamara will continue our city's tradition of high-quality service and commitment to conservative financial policies."
Letourneau also has worked for the cities of Claremont and Arcadia and taught part-time at Cal Poly Pomona and the University of La Verne. She has a bachelor's degree in business administration from Cal Poly Pomona and a master's in public administration from Cal State Long Beach.
---