Son of former 'Real Housewives' star makes plea deal that spares him further jail time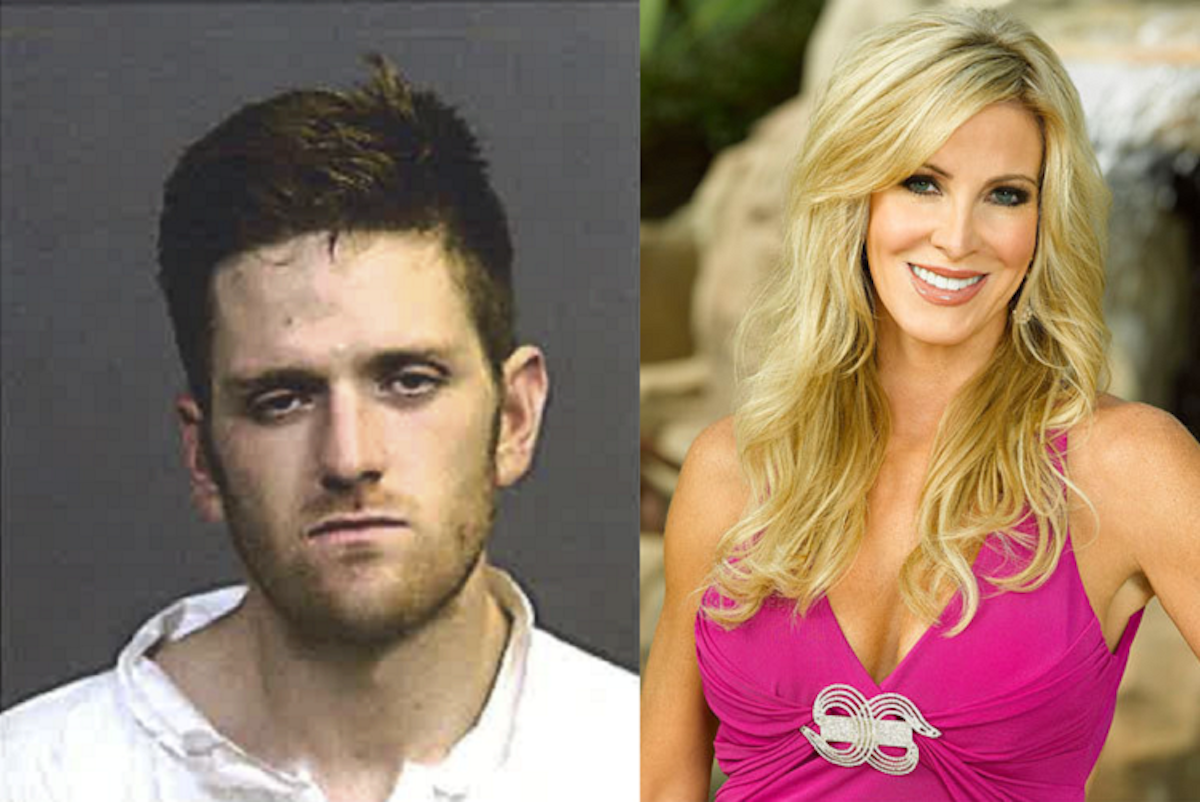 Shortly before he was to go to trial facing a possible life prison sentence in connection with a 2016 shooting in Costa Mesa that left one person wounded, Joshua Waring made a plea deal Friday that would get him released from jail.
Waring pleaded guilty to two felony counts of assault with force likely to produce great bodily injury and a felony count of assault with a firearm, along with evading a peace officer, reckless driving and battery.
An enhancement allegation of assault with a firearm likely to inflict great bodily injury was dismissed.
Waring, son of former "Real Housewives of Orange County" cast member Lauri Peterson, had been charged with three counts of attempted murder, along with a sentencing enhancement allegation of attempted premeditated murder in the shooting of a then-35-year-old man outside a home in Costa Mesa on June 20, 2016. Two other people escaped injury.
Waring could have faced a life sentence if convicted at trial, which was set to begin next week.
Instead, his sentence Friday amounted to seven years and four months, for which he was credited for time already served in jail, said Orange County Superior Court Judge Jonathan Fish.
"I think this is an equitable and appropriate plea agreement, given the facts of this case," Fish said.
When Fish said he would accept the plea deal, Waring wiped his moist eyes with a tissue.
"Josh, I forgive you," read a note from the shooting victim scrawled on a yellow index card. "I wish you the best. Let it be in God's hands. Don't worry, I'm not mad at you."
For every count Fish read, Waring responded quietly, "Guilty."
Waring's attorney, Joel Garson, said earlier that "we appreciate the district attorney's office taking another look at the case on the eve of trial and allowing us to come up with a disposition that is fair to everyone involved. Josh is looking forward to getting out and restarting his life."
Waring also resolved a separate case and pleaded guilty to possession of methamphetamine for sale and false personation, both felonies.
Peterson, who appeared on 50 episodes of the Bravo reality TV show, listened attentively in the Santa Ana courtroom.
She said Waring has been using drugs all his adult life and that recovery will be a lifelong journey.
"Josh on drugs isn't a person I know," Peterson said in an interview. "For the past two years, I've had my son back."
Before releasing Waring to be processed out of the Santa Ana jail, where he has been held since fall, Fish urged him to stay off drugs.
"You're a different guy than you were two years ago," Fish said. "Somewhere inside of you, I've seen a kid with a lot of … intelligence, and I hope that you take advantage of it."
Peterson said that once Waring was released from jail, she planned to get him something to eat and buy him new outfits — "he's dying to get some clothes," she said.
He already has a job secured and someday hopes to be a lawyer, she said.
Though she was "ecstatic" that her son would be released and happy that this chapter of his life was closing, Peterson said she wished he could have presented his case to a jury. Her son's decision to make a plea deal "blindsided" her after months of preparing for his trial, Peterson said, but she believed it was a result of spending the past few months in isolated confinement.
"It broke his spirit," she said.
Separately from his criminal case, Waring is a plaintiff in a federal lawsuit with multiple allegations, including denial of access to religious services for jail inmates, negligence in the care of pregnant inmates and improper access by law enforcement to confidential phone calls from inmates to their attorneys.
Waring's time behind bars has been eventful. While in Orange County Jail, he was attacked by another inmate Oct. 9, prompting him to allege that deputies were negligent in protecting him or were conspiring to get him hurt. The county denies that.
Waring also raised issues about a deputy firing pepper balls in his jail wing in June 2018. Orange County prosecutors reviewed the incident and declined to file charges, but they reopened the investigation when Waring raised the matter in a motion seeking to reduce his $1-million bail.
Ultimately, Waring agreed to drop the bail motion when county sheriff's officials agreed to house him in Santa Ana's jail. But Waring raised issues while in custody in Santa Ana about a lack of time out of his cell because he was being housed in isolation to protect him as a well-known inmate.
Waring accused Santa Ana jail guards of providing the wrong dosage of his medication to help wean him off a narcotics addiction and failing to take him for treatment of dental problems. Fish eventually ordered the trip to the dentist.
When Santa Ana jail officials tried to cancel their contract with the county and ship Waring back to Orange County Jail, Waring objected and the judge blocked the move.
City News Service contributed to this report.
---
All the latest on Orange County from Orange County.
Get our free TimesOC newsletter.
You may occasionally receive promotional content from the Daily Pilot.