Newport names Irvine official as new city manager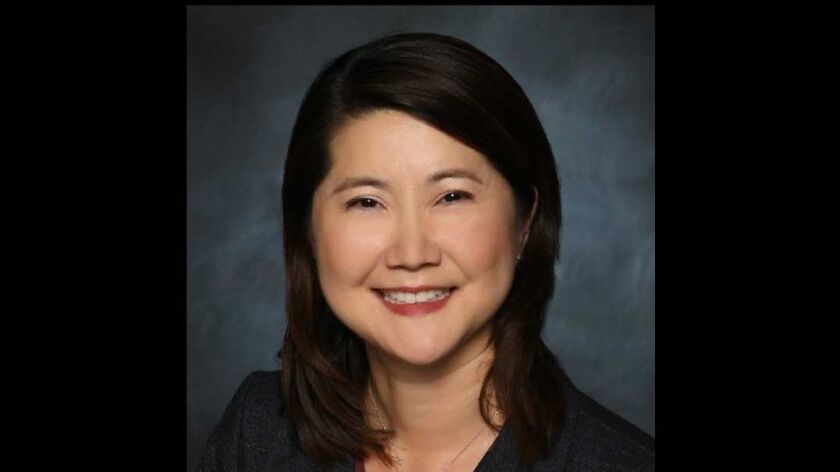 Newport Beach's new city manager is Irvine Assistant City Manager Grace Leung.
The Newport City Council unanimously approved Leung's hiring Tuesday, praising her as bright and knowledgeable, especially about municipal finance.
She will take over for City Manager Dave Kiff, who plans to leave Aug. 31 after 20 years with Newport and nine as its top appointed official.
Leung's first day on the job will be Sept. 4, the day after Labor Day.
Newport Assistant City Manager Carol Jacobs will fill in as acting city manager Sept. 1-3.
Leung was one of 72 people to apply for the job. The city started recruiting in May.
"Through that process I really found a very engaged and committed group of policymakers here to work together with as a team," Leung said.
Leung has worked in local government for more than 20 years. As Irvine's assistant city manager, she has led daily operations in the administrative services, community services, community development, transportation and public works departments. She also recently filled in as Irvine's acting city manager for about five months until Irvine hired its own new top administrator, John Russo, in July.
Before going to Irvine, she was director of finance for the city of Sunnyvale in the Bay Area. She earned a bachelor's degree in urban studies from Columbia University and a master's in public policy from Harvard University.
Leung will make $265,000 a year in base salary in her new role. According to her contract, her initial term will be for two years, with an automatic one-year extension unless the city decides otherwise. Fringe benefits include a $500-a-month car allowance and a maximum of 400 hours of flex leave accrued at about nine hours per pay period.
Councilwoman Diane Dixon said Leung tackled familiar issues in Irvine, including airport impacts, density, growth and pensions.
"I couldn't be more pleased for our city, for our residents, for our employees, our city staff — a new leader with extremely big shoes to fill," Dixon said.
Councilman Kevin Muldoon said Leung was highly recommended by Irvine Mayor Don Wagner and by Kiff himself.
"It matters very much what Mr. Kiff thinks of his replacement because he's earned that respect and his staff needs to know that they'll be in good hands," Muldoon said.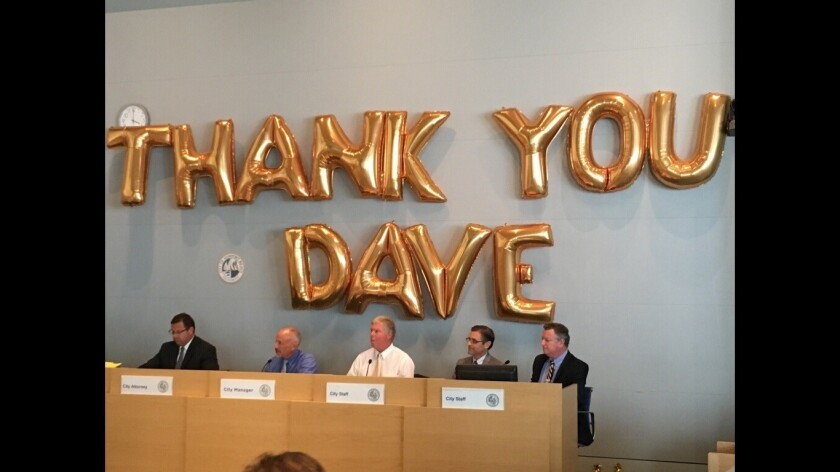 Dixon said she was most pleased that the seven-member council picked Leung unanimously.
The city undertook a nationwide search that took roughly three months using an executive search firm to review resumés, run background checks and conduct several rounds of interviews.
"This is one of those times where the result is worth the wait," said Mayor Pro Tem Will O'Neill.
The process, however, has been fraught with controversy. The March news of Kiff's resignation and the ensuing search for a successor continually touched a collective nerve in Newport. There were accusations both from the community and within a fractured council that a majority of council members met in secret to fire Kiff or force him to retire sooner than his previously planned exit in April 2019.
One resident filed a complaint with the city alleging that the council majority violated the state open meetings law in discussing Kiff's exit. Another has filed a lawsuit seeking a special prosecutor to investigate similar allegations.
The four accused council members — Muldoon, O'Neill, Scott Peotter and Mayor Marshall "Duffy" Duffield — have denied the allegations, as has Kiff.
The city also kept the identities of city manager candidates a closely guarded secret, citing confidentiality of personnel matters. It did not reveal Leung's name until Tuesday and never shared the names of the finalists.
The city bumped up finalist interviews by two weeks — to July 30 from Aug. 13 — amid concerns about candidates' names and qualifications being leaked. In doing so, it implied that termed-out Orange County Supervisor Shawn Nelson, a subject of community speculation, was one of the final three candidates and suggested he was no longer in the running, cutting the short list to two. The city never mentioned Nelson by name, though.
Newport will honor Kiff with an informal public going-away party from 3:30 to 6 p.m. Aug. 30 on the Civic Center lawn outside City Hall.
Twitter: @Daily_PilotHD
---
All the latest on Orange County from Orange County.
Get our free TimesOC newsletter.
You may occasionally receive promotional content from the Daily Pilot.