Orange County reports 6 new deaths due to COVID-19
The Orange County Health Care Agency reported six coronavirus-related deaths on Wednesday, pushing the county's death toll to 1,111.
New numbers released by the county also included 135 infections of COVID-19, the disease caused by the virus, which brings the cumulative case count to 51,259.
There are 202 patients hospitalized as a result of the virus, and 67 of those patients are currently in intensive care units.
An additional 6,054 tests were reported within the last day, taking the total number of tests administered to 755,781. The healthcare agency estimates that 45,900 people have made a recovery after battling the virus.
School districts in more affluent areas of Orange County are planning to welcome students back for in-person learning this month, sooner than in districts serving low-income Latino households like Santa Ana.
Throughout the pandemic, the virus has proven to be particularly dangerous for the elderly, as 806 county residents who have died due to COVID-19 were at least 65 years of age. That accounts for 72.5% of the county's fatalities.
The county advanced into the second, red tier in the state's four-tier, color-coded system for reopening on Sept. 8. Counties must remain in a tier for a minimum of three weeks before they can progress further.
In the red tier, classified as "substantial transmission," counties must maintain rates between four and seven new daily cases per 100,000 residents and a testing positivity percentage between 5% and 8%.
The thresholds for the third tier are one to 3.9 new daily cases per 100,000 residents and a testing positivity rate of 2% to 4.9%.
Currently, the county has an average of 4.7 new daily cases per 100,000 residents and the testing positivity rate is 3.9%. Those are seven-day averages with a seven-day lag.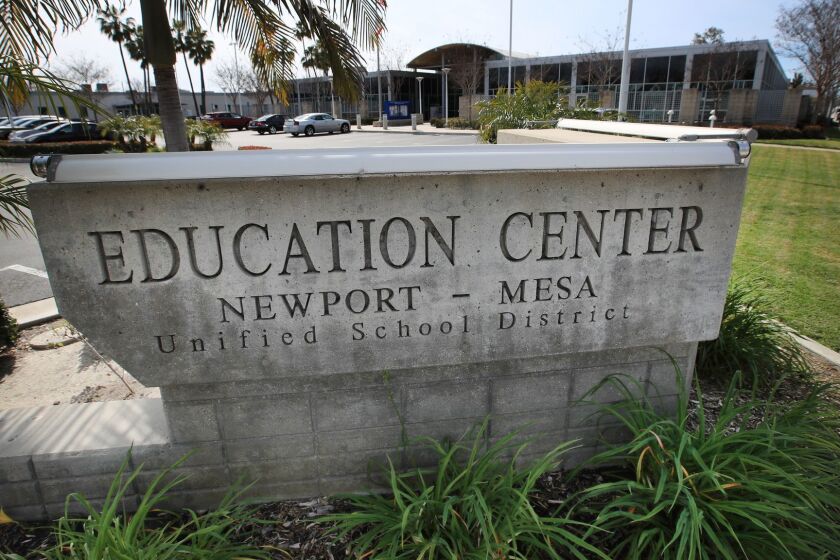 With just two weeks to go before children are set to return to Newport-Mesa Unified campuses, employees are urging the district to address outstanding concerns or keep schools shuttered.
Here are the latest cumulative coronavirus case counts and COVID-19 deaths for select cities in Orange County:
Santa Ana: 9,857 cases; 260 deaths
Anaheim: 8,755 cases; 240 deaths
Huntington Beach: 2,304 cases; 70 deaths
Costa Mesa: 1,768 cases; 27 deaths
Irvine: 1,565 cases; 12 deaths
Newport Beach: 1,100 cases; 21 deaths
Fountain Valley: 493 cases; 15 deaths
Laguna Beach: 200 cases; fewer than five deaths
Here are the case counts by age group, followed by deaths:
0 to 17: 3,543 cases; one death
18 to 24: 7,693 cases; four deaths
25 to 34: 11,115 cases; 17 deaths
35 to 44: 8,209 cases; 30 deaths
45 to 54: 8,278 cases; 95 deaths
55 to 64: 6,174 cases; 158 deaths
65 to 74: 3,063 cases; 226 deaths
75 to 84: 1,750 cases; 238 deaths
85 and older: 1,392 cases; 342 deaths

Updated figures are posted daily at occovid19.ochealthinfo.com/coronavirus-in-oc. For information on getting tested, visit occovid19.ochealthinfo.com/covid-19-testing.
---
All the latest on Orange County from Orange County.
Get our free TimesOC newsletter.
You may occasionally receive promotional content from the Daily Pilot.