News in Huntington Beach in 2017 was dominated by the Police Department, particularly officer-involved shootings and ongoing tensions between officers and their chief.
Here are several of the year's top stories in the city, as selected by the Daily Pilot and listed with the most recent developments first:
Police chief faces internal opposition
The city announced in December that it had paid an outside firm to study the department's operations.
This came as the president of the rank-and-file officers' union called the workplace a "symphony of opposition" against Chief Robert Handy.
Also this month, the union representing captains and lieutenants called for Handy's ouster, an unprecedented move that echoed the one the officers' union made in August.
The officers' union has criticized Handy's decisions, such as removing rifle suppressors from department weapons and requiring officers to wear body cameras. The union's board president also has said Handy has failed to bond with his management team.
Throughout the year, however, a majority of the City Council has defended Handy, as has the city manager's office.
Officer-involved shootings thrust police into spotlight
Surf City's seven officer-involved shootings in 2017 exceed the total for any other year this decade.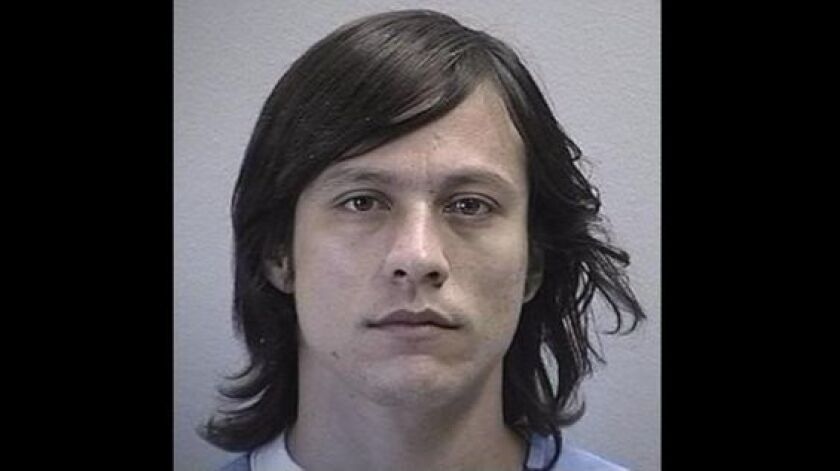 Notable among them was the Sept. 22 shooting of Dillan Tabares, a 27-year-old homeless Navy veteran who was fatally wounded by a police officer during a scuffle outside a 7-Eleven store on Edinger Avenue. The shooting was captured on video and widely circulated on social media.
Police later named Tabares as the suspect in the fatal beating of Richard Darland, 80, outside Darland's home three days before Tabares was shot.
On March 9, Steven Schiltz, 29, was shot and killed by police at the Huntington Central Park Sports Complex. Police and a witness said Schiltz had chased children and others with a baseball bat and a broken bottle.
The department had three shootings in a 25-hour span in January. One involved a dog that was killed after biting an officer. The dog's owner was arrested on suspicion of assault with a deadly weapon.
City acts against marijuana and synthetic pesticides
In August, the City Council voted to ban recreational marijuana businesses.
Some council members said they preferred a wait-and-see approach to examine how other cities deal with Proposition 64, which allows people 21 and older to use and cultivate non-medical marijuana.
In May, the city approved a trial run for organic pesticides in Central Park. The hope is to eliminate the use of potentially harmful synthetic chemicals citywide.
Poseidon desalination proposal gets a key approval
In October, the proposed Poseidon desalination plant cleared a major hurdle with an endorsement from the California State Lands Commission, though the plant still needs more approvals before it can be built at Pacific Coast Highway and Newland Street.
The commission's approval was quickly challenged in court by a coalition of environmental groups.
Political tensions come to the beach
In March, the Make America Great Again March, a pro-President Trump rally, was marred by violence that erupted between some of the roughly 2,000 supporters and 30 counter-demonstrators who gathered at Bolsa Chica State Beach.
"We're not xenophobic. We're not racist," march participant Travis Guenther said. "We're just proud Americans."
Staff writers Hannah Fry and Ben Brazil contributed to this report.
Twitter: @BradleyZint
---