Differing narratives have emerged over whether Donald Trump and Mexican President Enrique Peña Nieto discussed who would pay for a U.S.-Mexico border wall.
Reporting from Mexico City
Contradicting Trump, Mexican president says he made it clear Mexico will not pay for a border wall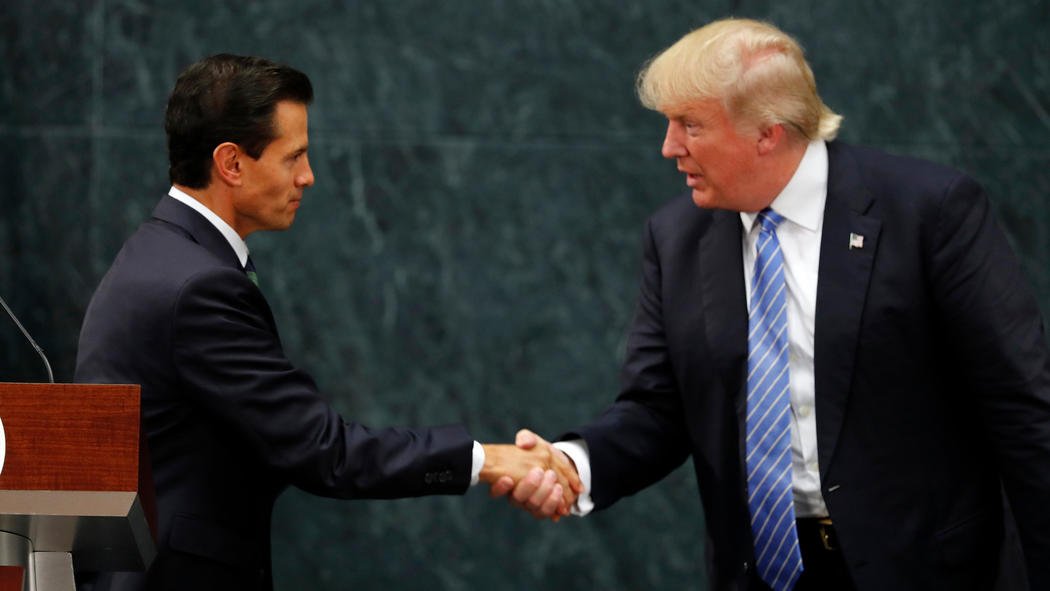 At the end of his meeting with Mexican President Enrique Peña Nieto on Wednesday, Donald Trump told journalists that the pair never discussed one of Trump's most controversial campaign planks: his pledge to force Mexico to pay for construction of a massive border wall.
"We didn't discuss payment of the wall," Trump said, adding that such a conversation would come "at a later date."
But after the news conference, Peña Nieto contradicted that claim, tweeting that he began the meeting with Trump by clarifying that Mexico would not pay for such a wall. 
"At the beginning of the conversation with Donald Trump, I made it clear that Mexico will not pay for the wall," Peña Nieto wrote in Spanish. 
That the pair emerged from the meeting with competing narratives around the issue of the wall isn't surprising. Peña Nieto, facing heat from many Mexicans for inviting Trump for a meeting in the first place, has said for months that there is "no way" Mexico would pay for a border wall.
And Trump's promise that he would put economic pressure on Mexico to force them to fund the wall has become an important part of his self-presentation as someone who would be a no-nonsense negotiator on the world stage. 
A Trump spokesman later characterized the meeting as the "first part of the discussion."
Latest updates
Copyright © 2018, Los Angeles Times