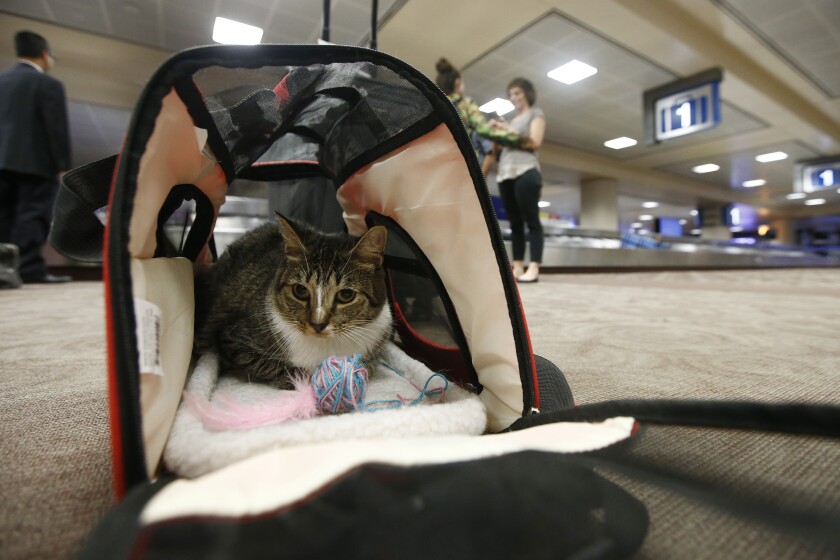 The days of passengers bringing rabbits, turtles and birds on airplanes as support animals could be ending. Trained dogs get the seal of approval.
Big Bear's pair of bald eagles, and their two eggs, have become superstars thanks to a streaming webcam that shows their nest up close.

Sunsets at Yosemite's Horsetail Fall explode with fiery colors in February, if conditions are clear.

Passengers pass out on planes for various reasons — dehydration, chief among them — but usually they do so in plain sight. This time, though, the passenger was in the lavatory.

Space on a cruise is limited, but how much time do you spend in your cabin? If the answer is "not a lot," consider the savings.