Top Headlines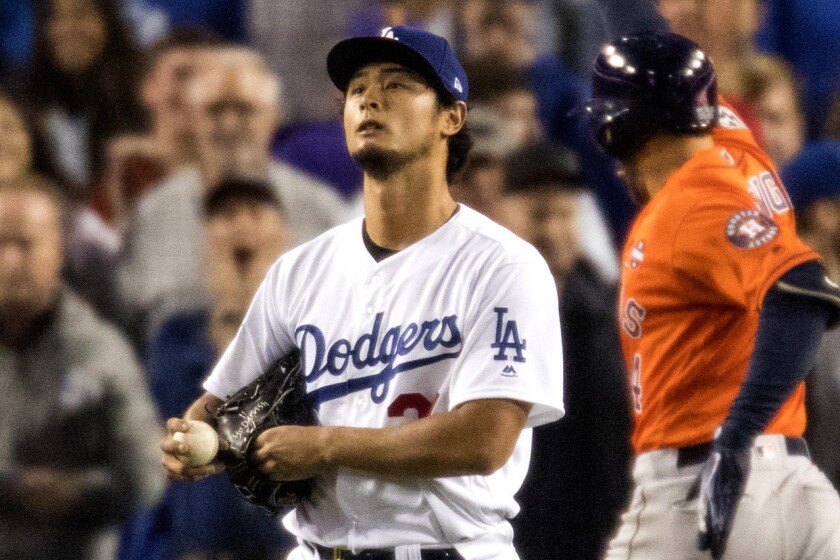 As reports surfaced detailing how the Houston Astros used electronic equipment to steal signs in 2017, former Dodgers pitcher Yu Darvish wasn't upset. He was conflicted.
Dodgers outfielder Cody Bellinger won over voters with his blistering start, sustained power and great defense to win his first NL most valuable player award.
For these Hollywood residents, L.A.'s homelessness crisis is on their doorsteps: disturbing human suffering, unrestrained drug use, and festering illegal dumps.

Temperatures across L.A. County are expected to drop Monday and Tuesday, with rain forecast for Wednesday. Northern California may see red flag conditions midweek.

With Kobe Bryant watching, LeBron James tallies 33 points and 12 assists to lead the Lakers to a 122-101 victory over the Atlanta Hawks.