Top Headlines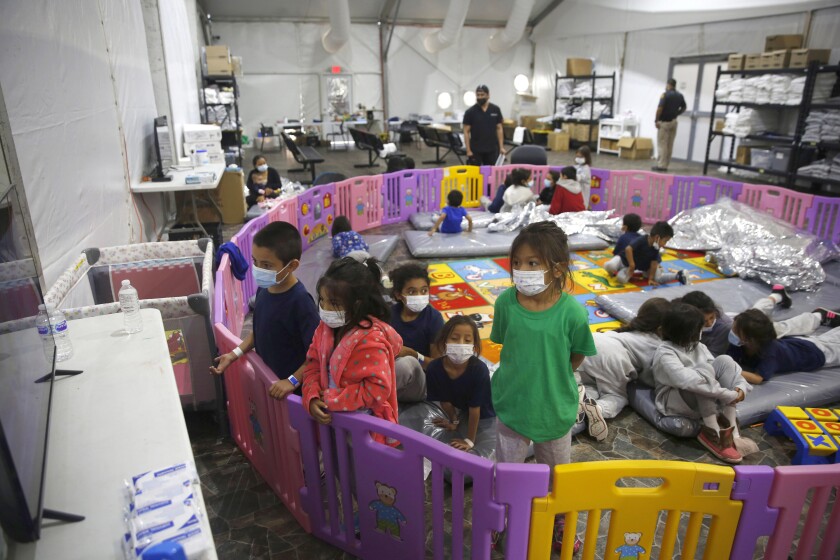 The number of unaccompanied children encountered on the U.S. border with Mexico eased in April from an all-time high a month earlier.
Many of us non-scientists are inaccurately equating herd immunity with the complete eradication of the virus.

The case was over whether the NRA should be allowed to incorporate in Texas instead of New York, where the state is suing in an effort to disband the group.

A man accused of killing eight people in shootings at three Atlanta-area massage businesses has been indicted on murder charges.

The Biden administration is holding tens of thousands of asylum-seeking children in an opaque network of some 200 facilities.

Biden last week set a goal of delivering at least one dose of vaccine to 70% of adult Americans and fully vaccinating at least 160 million by July 1.

Fewer Americans are reluctant to get a COVID-19 vaccine than a few months ago, but questions about side effects and safety still hold some back.

An offshore wind project off Massachusetts that would create 800 megawatts of electricity, enough to power 400,000 homes, was approved by the federal government.

Scores of corpses have been found floating down the Ganges River in eastern India as the country battles a ferocious surge in coronavirus infections.

Israel has unleashed new airstrikes on Gaza, hitting buildings believed to be harboring Hamas militants as the latest flare-up of violence escalates.
Toward a more sustainable California
Get Boiling Point, our newsletter exploring climate change, energy and the environment, and become part of the conversation — and the solution.
You may occasionally receive promotional content from the Los Angeles Times.