Top Headlines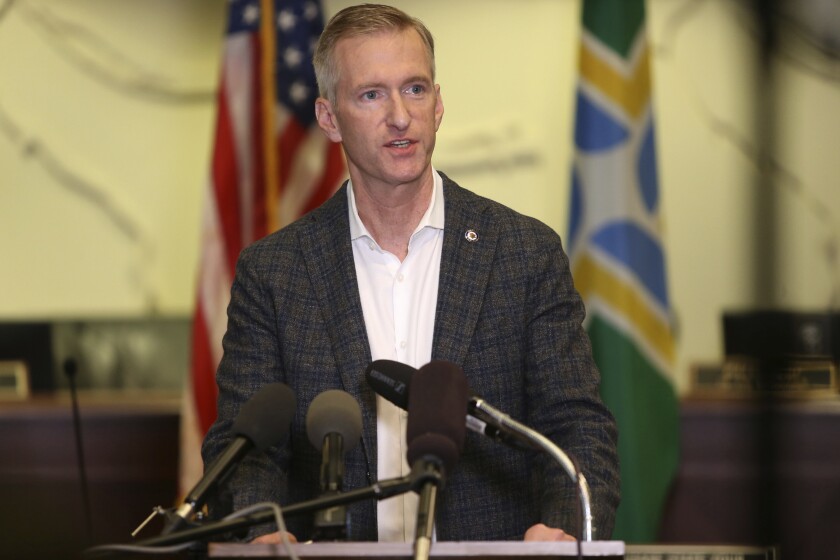 Ted Wheeler, the mayor of Portland, Ore., pepper-sprayed a man who confronted and videotaped him and a former mayor as they left a restaurant.
Senate GOP leader Mitch McConnell said he's dropping a key demand and is ready to move toward a power-sharing agreement after two Democratic senators pledged they won't vote to do away with the filibuster.
Gov. Gavin Newsom's move to lift a regional stay-at-home order may help businesses. But hospitals are still running dangerously close to their limits.

The Treasury Department plans to resume efforts to put abolitionist Harriet Tubman on the $20 bill, White House Press Secretary Jen Psaki said.

The Justice Department inspector general is investigating whether officials 'engaged in an improper attempt' to overturn the 2020 presidential election.

Moderna says its COVID-19 vaccine protects against worrisome emerging variants of the coronavirus, but it's taking the precaution of testing a possible booster dose against the strain discovered in South Africa.

Portman's announcement comes the same day the U.S. Senate is receiving the House impeachment article against former Republican President Trump.

The European Union's executive body urges member nations to reinforce testing and quarantine measures for travelers as more contagious coronavirus mutations threaten to overwhelm hospitals.

The European Union is pressing AstraZeneca to deliver more COVID-19 vaccines as it lags behind countries including the U.S. in inoculating its residents.

Voting machine company Dominion Voting Systems has sued Rudolph W. Giuliani, President Trump's personal lawyer, for defamation.

Pharmaceutical company Merck is giving up on two potential COVID-19 vaccines following poor results in early-stage studies.
Toward a more sustainable California
Get Boiling Point, our newsletter exploring climate change, energy and the environment, and become part of the conversation — and the solution.
You may occasionally receive promotional content from the Los Angeles Times.