Latest Headlines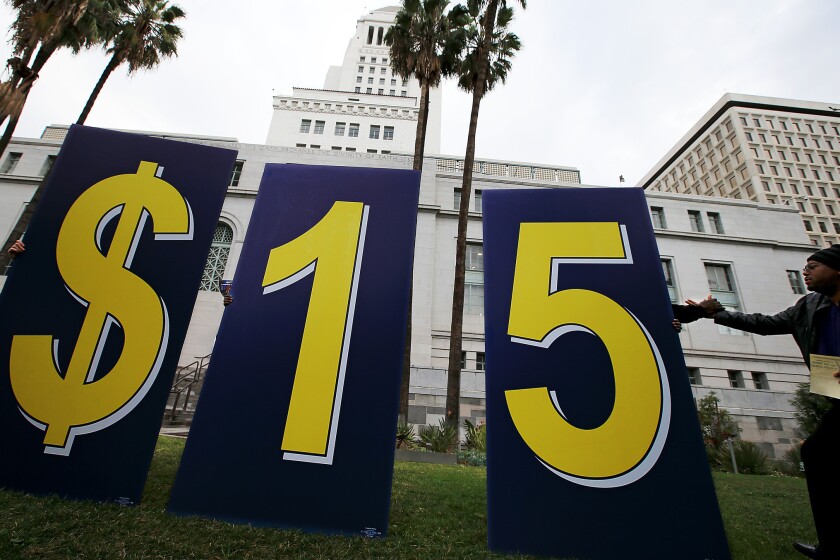 The national minimum wage is way too low, but don't overlook the trade-offs of raising it.
MS-13 has deep roots in both El Salvador and Los Angeles. The two places have a troubling link that can't be severed by walls or deportations.
The women were ordered to line up outdoors, strip, and toss their clothes onto the concrete in front of them.

It's already a crime to identify a covert intelligence agent or confidential informant working overseas.

The resolution House Democrats plan to pass condemning President Trump for his xenophobic, offensive tweets over the weekend is just that — a resolution, without consequences or punishment.

Bail was set at a stunning $25 million for Naason Joaquin Garcia after he was arrested last month at Los Angeles International Airport on charges of human trafficking and forcing children to perform sex acts.

President Trump's Twitter feed is a repugnant place, and no one would want the thankless task of having to weed through all his bitter, bigoted ramblings to determine which are the most offensive.

It's time — again — to test whether Los Angeles' political leaders have the mettle to build a transit-friendly, environmentally sustainable city.

After the deeply dismaying 2016 presidential election, the Democratic-controlled California Legislature dedicated itself to "the resistance," with leaders saying they would stand up to the new president to protect the state's values from his more onerous policies.

President Trump recently weighed in on the rise in homelessness in cities across the country, including Los Angeles and San Francisco, and warned that the federal government may "do something to get that whole thing cleaned up" — whatever that means.