Top Headlines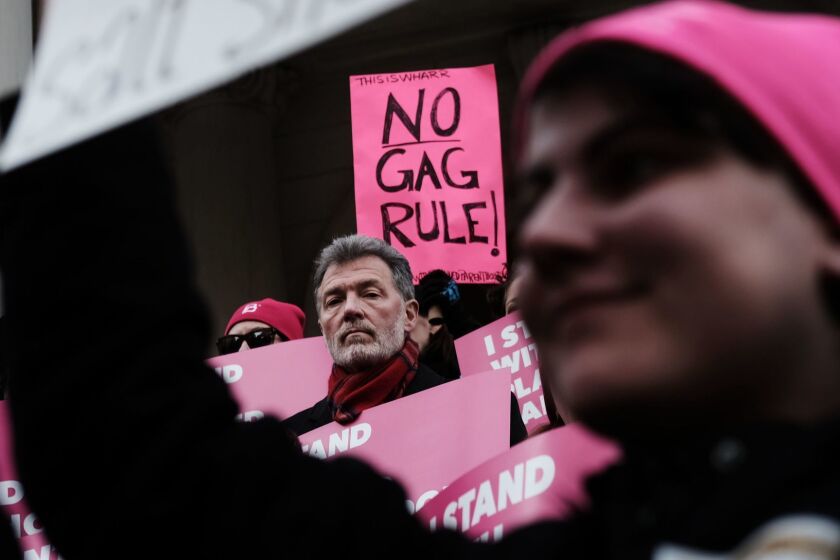 As of Monday evening, all Planned Parenthood affiliates officially withdrew from the federal aid program for family planning because of a new, ludicrous requirement.
Enter the Fray
Dear boss: Once again you have hit upon the smartest, most intuitive idea of the modern age — buying Greenland!
A persistent myth stands in the way of ending the war in Afghanistan — if the Taliban takes over the country, Al Qaeda could reestablish a presence there, making it easier for the terrorist group to plot attacks on the United States.
Projects
A six-part series from the editorial board challenging NIMBYs and their City Hall enablers who balk at building new housing while a humanitarian crisis unfolds in our streets.

It was no secret during the campaign that Donald Trump was a narcissist and a demagogue who used fear and dishonesty to appeal to the worst in American voters.
Ideas and commentary on building a livable, sustainable Los Angeles.