Top Headlines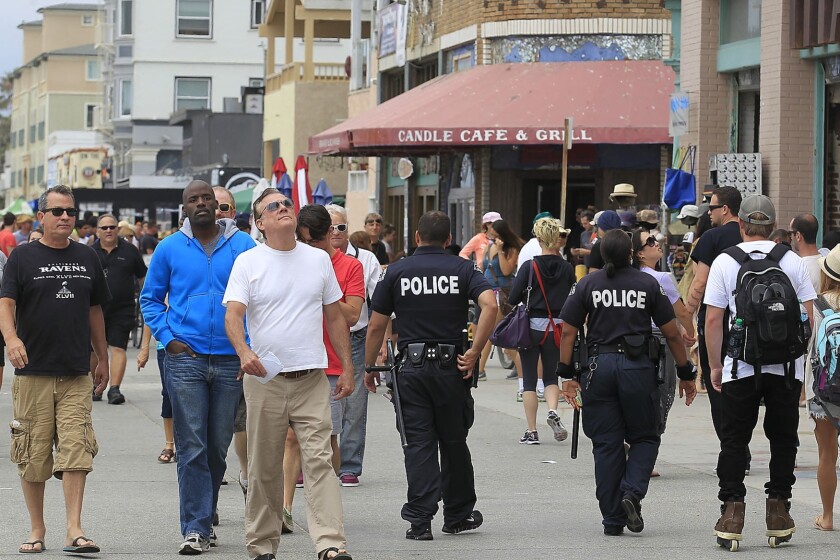 Venice activists did not want to cut the LAPD's budget. They sought to secede from L.A. and become an independent city with a police force under community control.
When publishing magnate Jay Penske bought the First Baptist Church in Venice, he had no idea how upset some locals would be.

President Trump has a history of putting his personal interests and political interests ahead of the nation's interest. Be very wary as November nears.

Regularly escaping to the Angeles National Forest is one way to deal with the stress and uncertainty of life during the pandemic.

Plastic might be saving our lives from coronavirus now, only to endanger us in the future as it pervades our food and the very air we breathe.
Enter the Fray
How sad is it that smart and powerful people are reduced to cajoling the president of the U.S. to take one tiny sensible step to help stop Americans from dying from the coronavirus?
Even the fiercest of the White House collaborators — Sen. Mitch McConnell, Vice President Mike Pence, Atty. Gen. William Barr — will have to let the inevitable happen: The president is indefensible.
Projects
All presidential elections are uniquely consequential, but a good case can be made that the next one is the most important of our lives. The time has come to undo the great mistake of 2016 and drive Trump out of office at the ballot box.