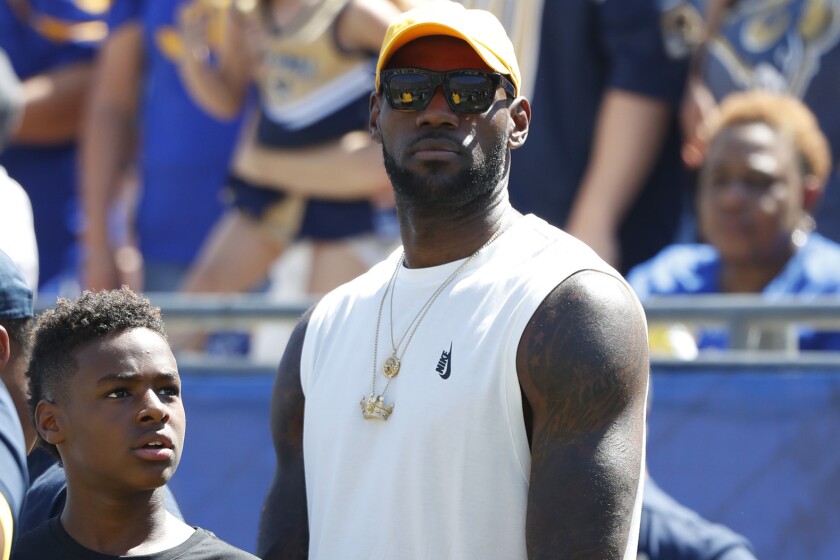 Bronny James and Sierra Canyon will play Mater Dei for Open Division title.
New football coach at St. Bernard discusses issues that led to his program's turmoil at Narbonne.
Senior shortstop leads Harvard-Westlake to 7-4 win over Damien
Among the scheduled participants in the boys' shotput are Aidan Elbettar of Newport Harbor, Jeff Duensing of Esperanza and Quintin Lyons of Notre Dame.
Jane Nwaba scored 15 points to help Palisades defeat Granada Hills 46-43 in a semifinal game of the City Section Open Division girls' basketball playoffs on Saturday.

Palisades grad Donzell Hayes has guided his alma mater to the City Division I championship game. His commitment to family is just as strong.

Bronny James, son of LeBron James, hit a clutch three-pointer to lift Chatsworth Sierra Canyon to playoff win over Etiwanda.
High School Insider
News, photos, features and commentary shared by students from around Southern California and across the world.