Paid Post
This is sponsored content. It does not involve the editorial or reporting staffs of the Los Angeles Times.
Learn more
This Paid Post is either (i) produced by the advertising department of the Los Angeles Times on behalf of the Advertiser or (ii) supplied by the Advertiser. The newsrooms or editorial departments of the Los Angeles Times are not involved in the production of this content. For those with questions, please email paidpost@latimes.com.
On Now
Agent Spotlight: Cindy Ambuehl
3:38
On Now
Top Headlines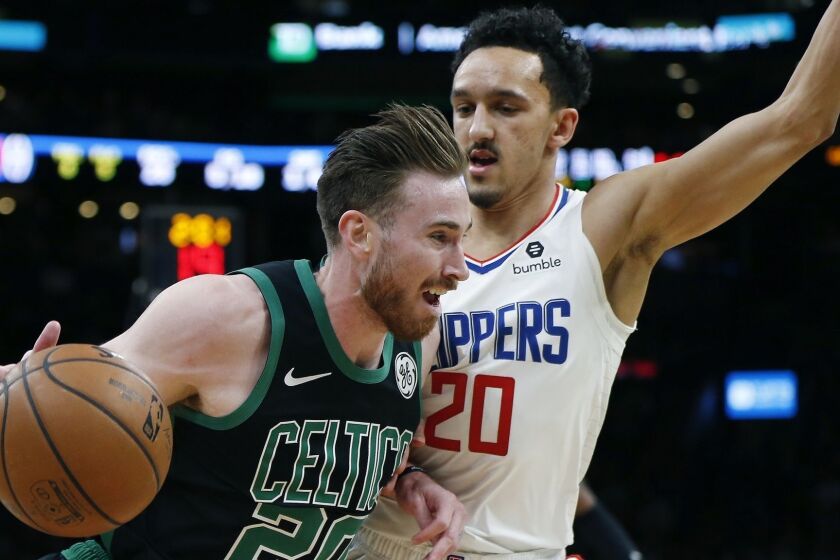 Boston Celtics all-star Gordon Hayward has sold his home in Rancho Santa Fe for $3.9 million.
Actor and playwright Matthew Perry has put his penthouse at the Century building in Century City on the market for $35 million.
As the coronavirus spreads, L.A.'s high-end agents are adapting with it. Also: Lindsey Vonn lists her Sherman Oaks home.

This week's real estate news highlights such Lakers figures as former owner Jerry Buss, superstar LeBron James and retired forward Horace Grant.
Glimpse their lives and latest real estate deals in our weekly Hot Property newsletter.
You may occasionally receive promotional content from the Los Angeles Times.
The coronavirus outbreak has added even more stress to the state's already deep affordable housing problems.

With gyms, public parks, restaurants and other places closed, homeless people are having a hard time finding places to clean up maintain basic hygiene.