Today's Headlines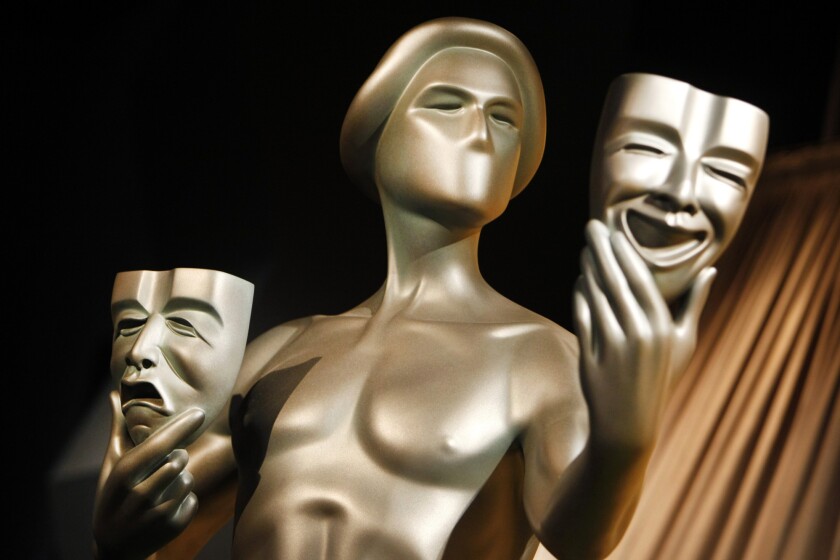 The 27th Screen Actors Guild Awards will now take place on March 14, 2021. The eligibility period for films and shows has also been extended by two months.
×
VIDEO |
Kerry Washington on how characters mirror real life
On Now
Kerry Washington on how characters mirror real life
2:22
On Now
Hugh Jackman to the entertainment industry: Be bold
1:44
On Now
Regina King's subtle brushstrokes in 'Watchmen'
2:54
On Now
Nicole Kidman's balancing act on 'Big Little Lies'
2:06
On Now
Cate Blanchett on getting to know Phyllis Schlafly
2:26
On Now
Cynthia Erivo finds new ways to make music
1:35
On Now
Jeremy Strong on the burden of the non-hero
2:06
On Now
Sandra Oh's personal impact on 'Killing Eve'
2:24
On Now
Linda Cardellini's "Dead to Me" role means "masking reality with buoyancy"
1:36
On Now
William Jackson Harper on landing his role in "The Good Place"
2:30
Rachael Denhollander and the filmmakers behind the Netflix documentary 'Athlete A' talk about the changes they'd like to see from USA Gymnastics.

Renée Elise Goldsberry won a Tony for playing Angelica Schuyler in "Hamilton," and now her showstopping song "Satisfied" is captured on film in the Disney+ release.