Today's Headlines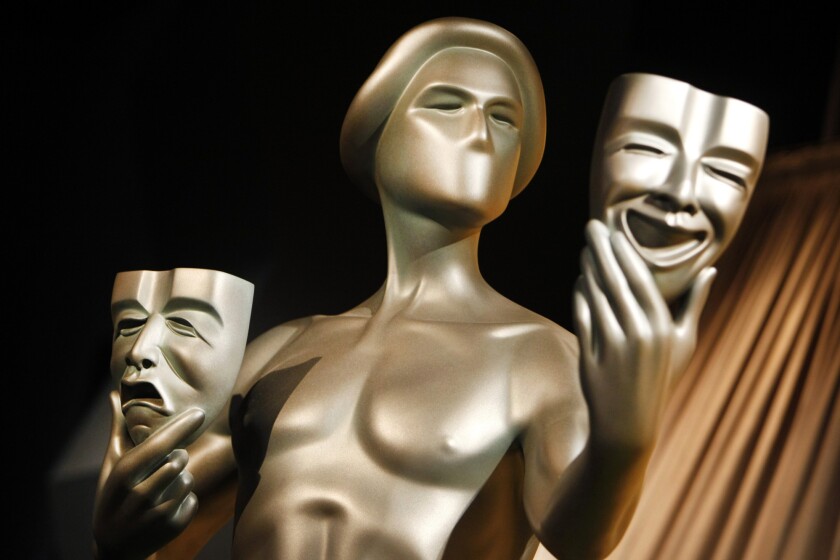 The 27th Screen Actors Guild Awards will now take place on March 14, 2021. The eligibility period for films and shows has also been extended by two months.
×
VIDEO |
Kerry Washington on how characters mirror real life
On Now
Kerry Washington on how characters mirror real life
2:22
On Now
Hugh Jackman to the entertainment industry: Be bold
1:44
On Now
Regina King's subtle brushstrokes in 'Watchmen'
2:54
On Now
Nicole Kidman's balancing act on 'Big Little Lies'
2:06
On Now
Cate Blanchett on getting to know Phyllis Schlafly
2:26
On Now
Cynthia Erivo finds new ways to make music
1:35
On Now
Jeremy Strong on the burden of the non-hero
2:06
On Now
Sandra Oh's personal impact on 'Killing Eve'
2:24
On Now
Linda Cardellini's "Dead to Me" role means "masking reality with buoyancy"
1:36
On Now
William Jackson Harper on landing his role in "The Good Place"
2:30
Ennio Morricone's collaborations with Sergio Leone, Brian De Palma, Quentin Tarantino and others made him one of the world's most acclaimed film composers.

A video of a little girl declaring, "It's me!" while watching Phillipa Soo in "Hamilton" is melting hearts and sparking conversations about representation.