Top Headlines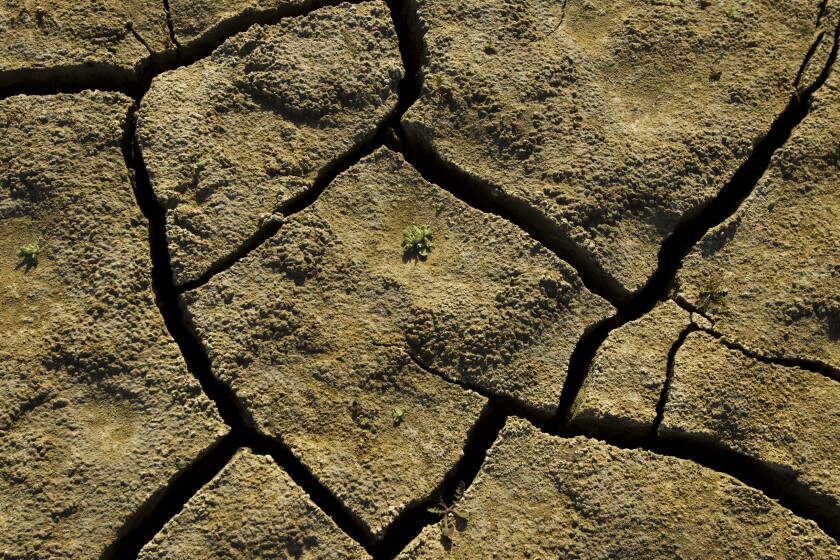 California has entered another drought. But depending on who you ask, the last one may have never really ended.
The whales spend the winter off Mexico's waters, then they head back north and stay off the coast of California in spring and summer.

When California's exceedingly rare and vulnerable black toads seek a springtime fling, Deep Springs College in Inyo County helps set the mood.
Newsom and legislative leaders unveiled a proposal to boost firefighting and prevention, including vegetation management and building fire-resistant structures.

The Sonoma County district attorney has filed 33 criminal counts against Pacific Gas & Electric for a 2019 fire officials have blamed on the troubled utility.
A proposal to outlaw hydraulic fracturing and ban oil and gas wells from operating near homes, schools and healthcare facilities failed in the California Legislature.

The crackdown on oil and gas production under consideration by the California Legislature is much wider in scope than the plan requested by the governor.
Toward a more sustainable California
Get Boiling Point, our newsletter exploring climate change, energy and the environment, and become part of the conversation — and the solution.
You may occasionally receive promotional content from the Los Angeles Times.
Nearly 300 drinking water wells and other water sources in California have been found to have traces of man-made chemicals linked to cancer.
More Climate and Environment News