Recent Headlines
If the coronavirus outbreak in China were a Hollywood movie, now would be time to panic. But in real life, most Americans have no need, experts say.
An man in Washington state has been sickened by the new coronavirus spreading through Asia, marking the first confirmed case in the U.S.

Stanford captured a comprehensive view of how we age by profiling 43 healthy adults and taking extensive measurements of their molecular biology over two years.
There are 5,500 orphaned wells statewide, most of them in L.A. and Long Beach. Thousands more are unproductive and could add to the state's liability.
Medicine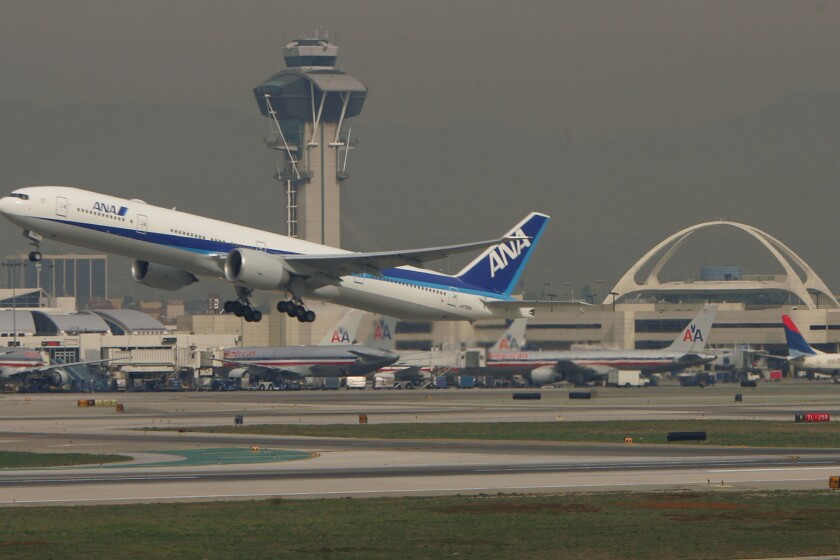 Federal authorities in three U.S. airports will begin screening travelers arriving from Wuhan, China, for signs they may be infected with a new coronavirus spreading in Asia.
The coronavirus outbreak, which has killed 9, began at a seafood and live animal market in Wuhan. It can spread among humans, officials confirm.

A meteor streaking low across the sky in Puerto Rico has set social media abuzz, with the spectacle amazing some people and unsettling others on an island still being hit daily by small earthquakes.

A lawsuit by young people who claimed the U.S. government's climate policies jeopardize their future and violate their constitutional rights has been dismissed.

A UCLA team is vying for the Carbon XPrize, a competition to see who can recycle the most CO2 by turning it into useful products like concrete.

A new Netflix documentary on Aaron Hernandez makes CTE a topic of conversation yet again. The former NFL star was diagnosed with the disease after his death.

A new study suggests that a 'blob' of warm ocean water in 2015 disrupted the food web of the Pacific, triggering the starvation and deaths of thousands and thousands of sea birds, including the common murre.

2019 was the second-warmest year since scientists began taking temperatures in 1880, government scientists from NASA and NOAA announced Wednesday.

Stellar Solutions Inc. has mothballed a costly project aimed at improving detection of electromagnetic pulses - 'luminosities' - thought to precede earthquakes.

Only two northern white rhinos remain, and both are female. Their eggs were inseminated in a lab with frozen sperm from dead males, researchers say.