Though she sees room for 'cautious optimism,' Hillary Clinton finds 'no bottom' to Donald Trump.
Envelope: Showrunners Roundtable
Series creators, including Chuck Lorre and Dan Levy, exchange ideas on what new TV productions might look like. Think cellophane for starters.
Here's how to keep up with pop culture during self-quarantine due to coronavirus concerns.
What will L.A. museum reopenings look like? The Guggenheim Bilbao may have answers.
"The Avengers" actor Tom Hiddleston plays a general gone rogue in William Shakespeare's "Coriolanus." Here's how you can watch for free.
Television Academy President Maury McIntyre looks forward to some creative solutions to the problems presented by holding the Emmys during a pandemic.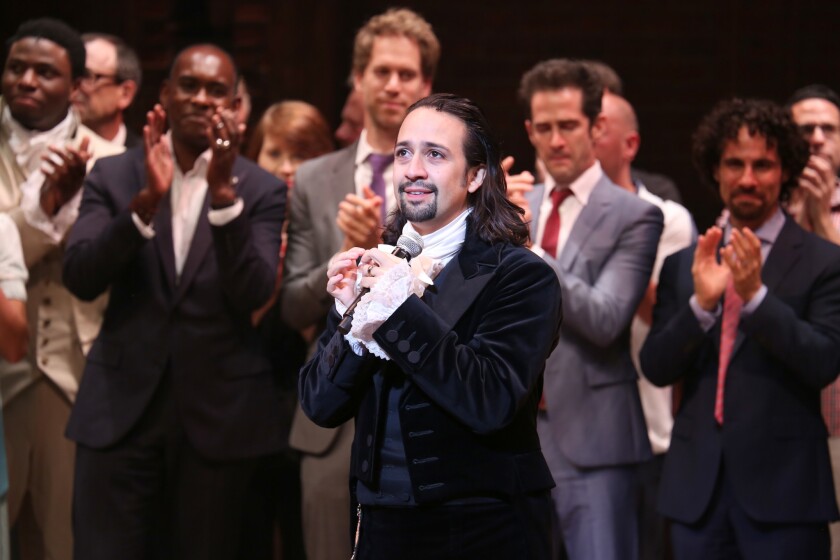 With COVID-19 forcing Broadway to postpone the Tony Awards, critic Charles McNulty takes winners from 2010 tho 2019 and names the best of the best.
Sen. Tom Cotton used his New York Times op-ed to call for using the Insurrection Act to "send in the troops" against nationwide civil unrest, prompting backlash from across the newsroom.
Bruce Munro's art installation with thousands of solar-powered stems will reopen June 12.
First came esport mega-hit 'League of Legends,' then an identity crisis. After soul searching, Riot Games has 'Valorant' and new idealism.
The Hiram Kwan residence, a modernist design of John Lautner protégé John Stevens, sells in Los Feliz for $4.265 million: $280,000 over asking price.