Bill Withers, who died this past week, and John Prine, now hospitalized with COVID-19, rose from working-class roots to become touchstone singer-songwriters.
Here's how to keep up with pop culture during self-quarantine due to coronavirus concerns.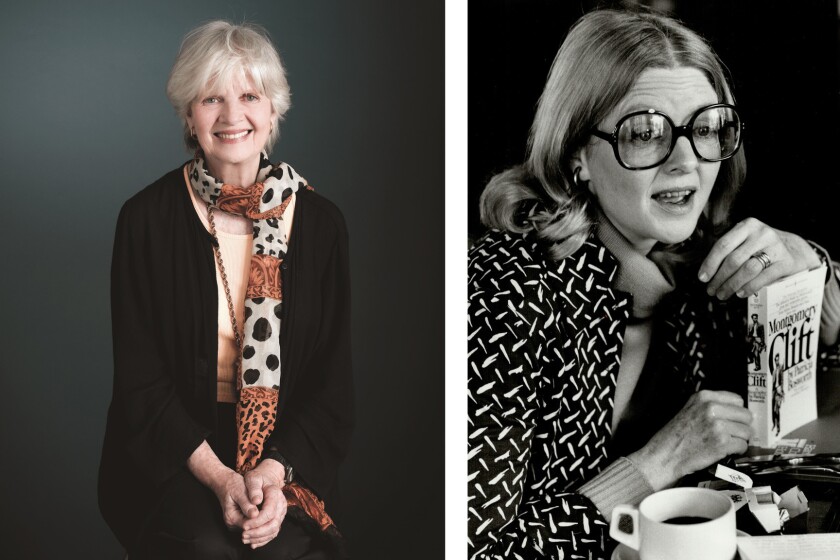 A tribute to Patricia Bosworth, who died of complications from COVID-19. The actress and biographer of Jane Fonda and Marlon Brando was 86.
Patricia Bosworth, an actor who went on to chronicle lives including Jane Fonda's, Marlon Brando's and her own, died from coronavirus. She was 86.
The week's essential arts news in one newsletter, including a photographic portfolio of 5 L.A. artists and Patti Lupone's basement tours
In his first in-depth interview as Academy Museum director, Bill Kramer talks budget, construction time lines and, most important, what you'll see inside.
CNN afternoon anchor Brooke Baldwin says "I'm OK" after feeling symptoms. She's the latest of several TV journalists who've contracted the virus.

"Artemis Fowl" had been long delayed, even before the coronavirus outbreak. Also, "Mulan" will be released theatrically July 24, Disney said.
These tips for perfectly cooked pasta will give you the best pantry meals, including this easy spaghetti carbonara recipe with only three ingredients.
"The Last of Us Part 2," a game, in part, about the breakdown of society due to the spread of a highly contagious virus, has been delayed indefinitely by Sony Interactive Entertainment -- despite the success of 'Animal Crossing' and more games in coronavirus quarantine.
Beach Boys member Mike Love has listed his estate in Rancho Santa Fe for $8.65 million. Also: Shia LaBeouf has bought a home in Pasadena, and the former Miami home of LeBron James has resurfaced for sale.