The Canelo Alvarez and Gennady Golovkin fight lived up to the hype with a classic middleweight battle that ended in a somewhat controversial draw. One judge scored it 118-110 for Canelo, a second judge had it 115-113 for Golovkin and the third had it even.
Canelo vs. Golovkin ends in a classic draw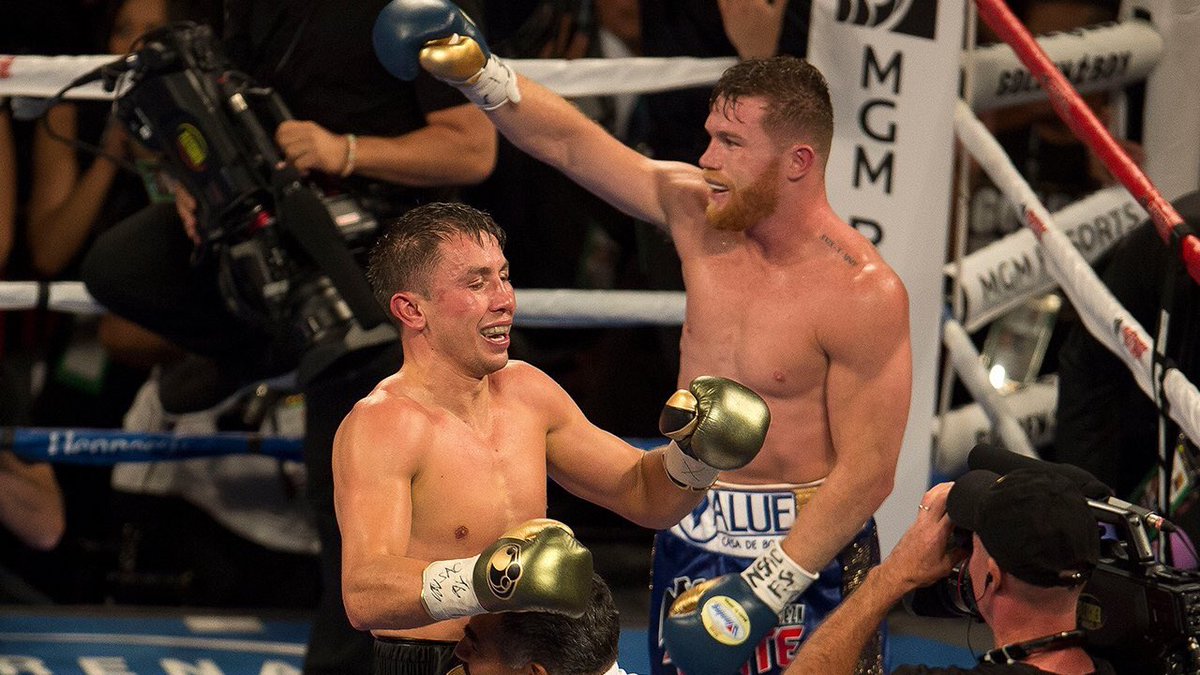 LAS VEGAS – Throwing heavy leather and showing unbending upper-body strength, Gennady Golovkin and Canelo Alvarez staged a fight for the ages Saturday that the judges called a draw.
Golovkin (37-0-1) retains his World Boxing Council, World Boxing Assn. and International Boxing Federation middleweight belts thanks to the scorecards, and Alvarez (49-1-2) has a contractual right to a rematch because of the outcome.
"I want to thank my fans and of course I want the rematch," Golovkin said. "This was a real fight. I still have the belts and I'm still champion."
The judges' scorecards generated some controversy as Adelaide Byrd scored the fight 118-100 for Alvarez. Dave Moretti scored it 115-113 for Golovkin, while Don Trella had it a draw. Even Alvarez's promoter, Oscar De La Hoya, criticized Byrd's 118-110 scorecard. "What was that?" he asked.
"This is the most exciting fight that fans have seen in years," De La Hoya said. "Obviously, it begs for a rematch."
In a thrilling, back and forth barrage of blows — especially in the second half of the bout — the champion from Kazakhstan threw hammering blows that Alvarez weathered through the seventh, eighth and ninth rounds before 22,358 at T-Mobile Arena.
Instead of buckling like the 33 fighters who've been knocked out by the 35-year-old Golovkin, Alvarez, 27, dug deep and both out-boxed and out-powered Golovkin down the stretch.
In the 10th round, Alvarez struck Golovkin with such a thunderous right hand
 that the champion who had never been knocked down in 350 amateur fights and his entire pro career staggered backward to his left.
He found his footing and kept punching, just as Alvarez had done after occasionally getting cornered against the ropes and belted by Golovkin during the first half of the bout.
"I thought I won the fight. I was superior inside the ring. I won at least seven, eight of the rounds," Alvarez said through a translator. "I was able to counterpunch and even make Gennady Golovkin wobble a couple of times. It's up to the people if we fight again. I feel frustrated over this draw."
Following festive introductions with roars from the sellout crowd, Golovkin sought to unleash his power, but found in the second that Alvarez's hand speed and elusiveness were superior.
In the third, Alvarez again avoided Golovkin's power and landed the better blows, including a left uppercut flush to the chin.
Golovkin went to corner Alvarez in the fourth, hitting him with body punches on the ropes.
The fifth round fulfilled the hopes of the action fight as each man delivered jarring head shots that caused the other to nod "no" to the pain. 
Golovkin also smiled off an uppercut as each threw heavy punches.
That started a run of hard, thrilling rounds that featured head-rattling, character-revealing moments that forced both the longtime champion Golovkin and former two-division belt-holder Alvarez to show why they've earned the metal.
It wasn't early, but late, that each called upon the legendary fortitude seen in boxing middleweight epics like Marvin Hagler-Thomas Hearns and Sugar Ray Leonard-Hagler, setting the stage for a likely Part 2 in May 2018.
Golovkin is now unbeaten in 19 consecutive middleweight title fights.
Latest updates
Copyright © 2018, Los Angeles Times