Next step toward driverless cars: Tesla updates Autopilot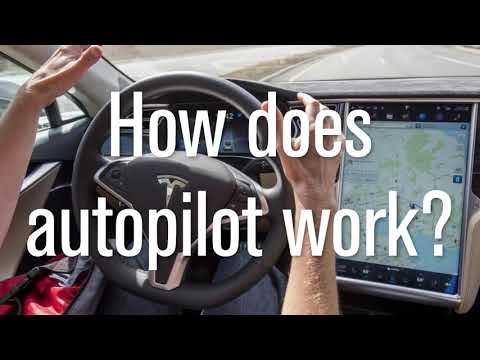 Autopilot allows cars to pass vehicles automatically with a flick of the turn signal. (March 30, 2017) (Sign up for our free video newsletter here http://bit.ly/2n6VKPR)
Reporting from San Francisco —
Speed caps are being raised for the autopilot function in newer Tesla cars, from 55 mph to 80 mph, in the form of new software that the company has started streaming into its vehicles.
The software update, called Autopilot 8.1, lets the cars pretty much drive themselves on highways up to the posted speed limit, or a maximum of 80.
The cars will stay in their lanes, turn around curves without driver intervention, and will pass vehicles automatically with a flick of the turn signal.
Human drivers are warned to pay attention, and the system will send warnings if hands aren't placed on the steering wheel periodically, and the car will slow down and stop if the human fails to comply.
Tesla cars have had Autopilot for years but new models began being fitted with an expanded set of sensor hardware last October. The 55 mph Autopilot speed cap was placed on those cars, which Autopilot 8.1 lifts with its updates that started rolling out on Wednesday.
Elon Musk, Tesla's chief executive, said the new radars, ultrasound sensors and video cameras on the latest models are enough to support fully autonomous driving, when Tesla is ready with the software. Musk has said a coast-to-coast demonstration of a driverless Tesla is in the works for later this year.
Evolving laws at the state level will also dictate when people will be able to buy such cars and read a book or watch TV while the robot does the driving.
They might also doodle on their car's dash-area touchscreen. Autopilot 8.1 adds a scratchpad function. Musk showed off some Tesla touchscreen artwork on Twitter: a unicorn and a Mona Lisa.
Twitter: @russ1mitchell
ALSO
SpaceX plans to launch a recycled rocket today
Elon Musk's Neuralink brain chips might someday fight the robot uprising
Bob Lutz, the auto industry's 85-year-old bad boy, goes off on Elon Musk and President Trump