Left and right agree on something at last: Tipping is a management scam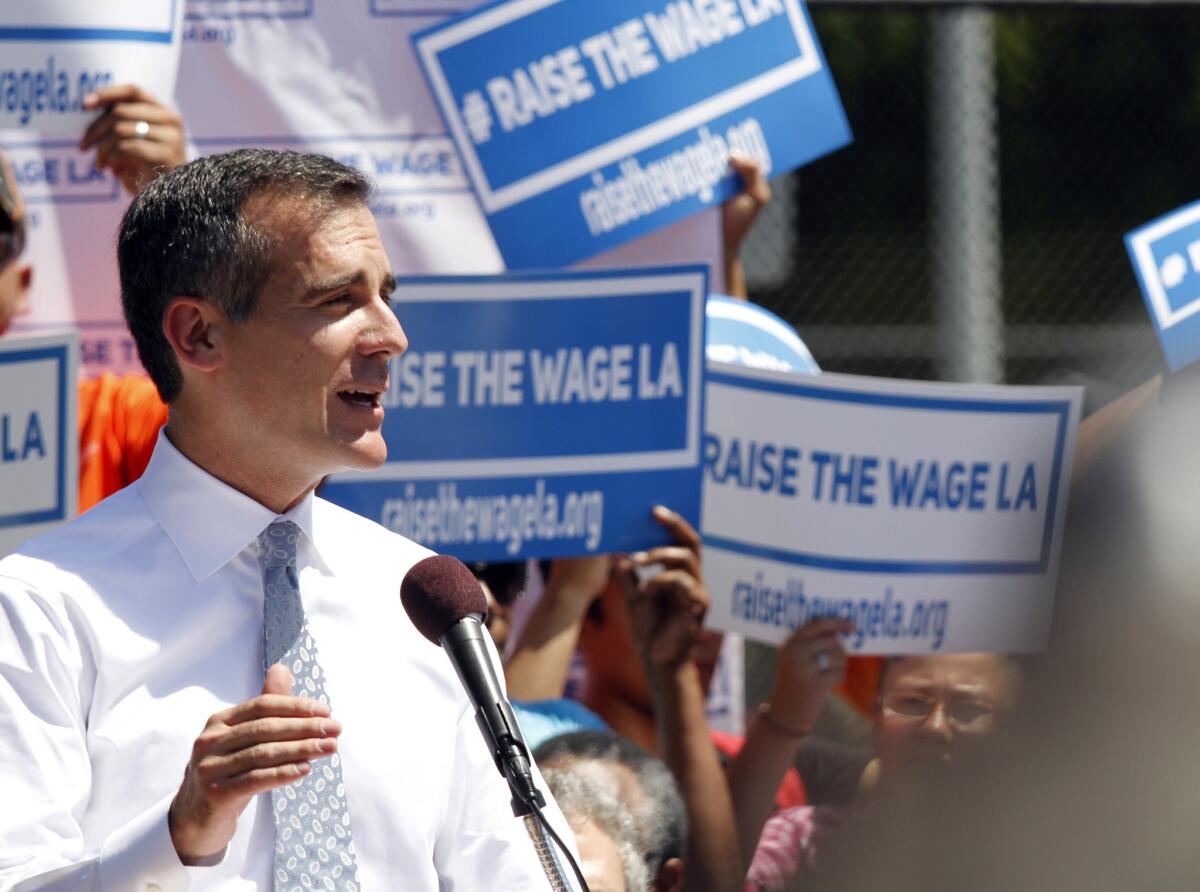 In this hyper-polarized world, it's rare to find liberals and conservatives agreeing on anything -- and especially surprising to find them agreeing that hotel housekeepers deserve a raise.
But that's the response to news of a misguided publicity campaign in which California's former first lady, Maria Shriver, has joined with the huge hotel chain Marriott International to urge hotel guests to tip their room maids and housekeepers.
As part of the campaign, dubbed "The Envelope Please," Marriott will leave tip envelopes in guest rooms as unsubtle hints. The suggested gratuity is $1 to $5 a night. Studies indicate that no more than 30% of hotel guests leave a tip for the maids.
The reaction to Marriott's campaign from left and right has been roughly the same: They have some nerve.
Here's Mark Krikorian in the conservative National Review Online: "If the housekeepers' exertions warrant that money — and I'm sure they do — why doesn't Marriott just raise their pay by $1 to $5 per room per night? The company's press release has the gall to describe 'Gratitude Envelopes,' as though women making beds and cleaning bathrooms to make ends meet are engaged in a charitable activity."
At the liberal Think Progress blog, Bryce Covert reports that hourly pay for nonunionized housekeepers averages about $8.32 an hour. "Tips will of course help," she writes, "but a pay raise would lift their living standards even more."
Krikorian and Covert aren't entirely in agreement, of course -- Krikorian uses the wage issue to advance his main point, which is an attack on what he complains is loose federal immigration policy. It's a safe bet that the people at ThinkProgress wouldn't find common ground with National Review on immigration.
But both commentators may have been irked by the sheer cynicism of the words of Arne Sorenson, Marriott's president and CEO. Sorenson talked about the desire "to shine a light on the excellent behind-the-scenes work our room attendants do day in and day out.... Room attendants are the largest employee group within Marriott International and the heart of the house."
Yet the hotel industry has been lobbying hard against minimum wage increases for just these excellent employees. The issue is at top of the list for the American Hotel & Lodging Assn., of which Marriott International is a member, and which works assiduously to fight what it has rebranded as "extreme local wage initiatives."
These include Seattle's $15 hourly minimum, one of a spate of proposals in which local governments have stepped in where the federal government has been missing in action. Los Angeles Mayor Eric Garcetti has proposed raising the minimum wage in the city to $13.25 by 2017.
The Shriver/Marriott initiative may shine an overdue spotlight on tipping itself. Under federal and many state laws, "tipped occupations" are subject to lower minimum wages than the statutory rate, on the reasoning that the workers' pay is adequately covered by customers.
The federal minimum is $7.25 an hour for ordinary workers, but $2.13 cash for tipped workers, defined as those who receive an average $30 in tips per month. All but eight states allow employers to credit tips against the minimum wage, at various maximum credits; California is among those that impose the same minimum ($9 an hour) for tipped and untipped workers.
Hotel housekeeping, as it happens, isn't considered by federal law to be a tipped occupation. That suggests that Marriott may have an ulterior motive in pushing customers to shower tips on their housekeepers --reclassifying the workers as tipped employees.
Or maybe the hotel chain genuinely cares for its housekeepers' welfare. if so, there's reason to wonder if it can't do more to show its gratitude itself. Marriott reported a gain of 4.6% for 2013 in its revenue per available room, a standard metric in the hotel business. The company's profits soared by 216% from 2010 to 2013, to $626 million.
At least some of that gain must have been the result of the work of its housekeeping staffs. Have they gotten a commensurate raise reflecting their productivity? Sorenson's compensation was increased by about 45% in that time, to $9.2 million. It's a good guess that the average Marriott housekeeper didn't get a raise anywhere near 45% over three years.
The imbalance brings to mind the words of Bertolt Brecht: "Who built the seven gates of Thebes?... Was it the kings who hauled the craggy blocks of stone?"
If Sorenson and Marriott really want to honor their housekeepers, they should stop fighting efforts to pay them and other workers like them a living wage. And Maria Shriver should recognize whose interests she's supporting when she calls for hotel customers to pay out of their own pockets a wage that should be management's responsibility.
Keep up to date with The Economy Hub by following @hiltzikm.