Digital-media use to average 15.5 hours a day by 2015, study predicts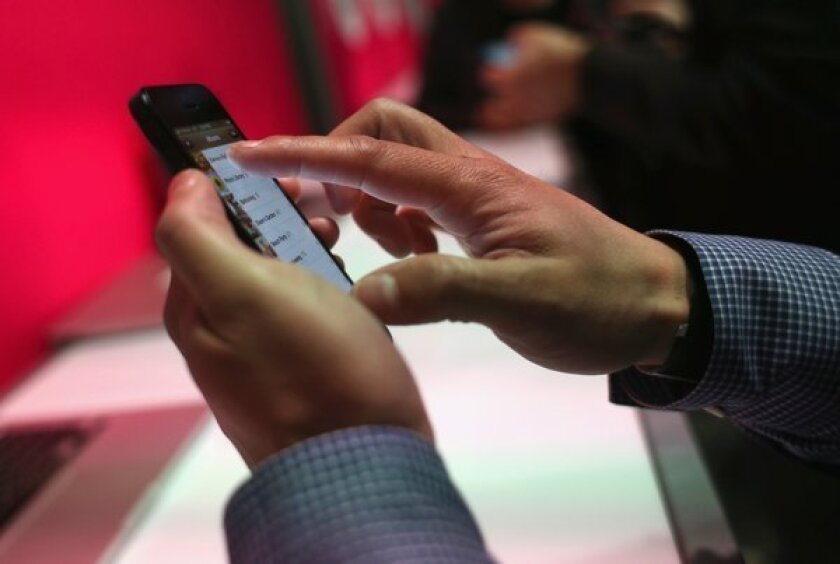 Americans are spending more time on their digital devices, and that won't change for years, according to a new study.
The USC report released Wednesday shows that Americans consume "an enormous amount" of media via television, radio, phone and computer, amounting to an average of 63 gigabytes per person per day last year. All told, total U.S. media consumption reached 1.46 trillion hours in 2012, an average of 13.6 hours per person per day, a year-over-year increase of 5%.
In comparison, U.S. media consumption averaged 33 gigabytes per person per day in 2008. That year, Americans viewed and listened to media for 1.3 trillion hours, an average of 11 hours per person per day.
PHOTOS: Apple's new Mavericks OS X: Top 10 features to check out
Those numbers are expected to increase in the coming years.
By 2015, data indicate that Americans will consume media for more than 1.7 trillion hours, an average of 15.5 hours per person per day. Mobile messaging hours, which last year accounted for about 9% of voice call hours, will double to more than 18% of voice hours, a year-over-year growth rate of more than 27%, the report said.
The study also found that viewing video in the Internet, which averaged fewer than 3 hours a month in 2008 and nearly 6 hours a month last year, will increase to nearly 11 hours a month by 2015.
The study, "How Much Media? 2013 Report on American Consumers," was produced by the Institute for Communication Technology Management at the USC Marshall School of Business.
Researchers broke media down into 30 categories and incorporated data from firms such as Nielsen, Arbitron, ComScore, investor and analyst firms, government sources and foundation and research publications.
ALSO:
All eyes on mobile ads as Facebook reports third-quarter results
Twitter revamps timeline to attract ads; photos, Vine now visible
BlackBerry met with Facebook about possible bid for the device maker
---
Your guide to our new economic reality.
Get our free business newsletter for insights and tips for getting by.
You may occasionally receive promotional content from the Los Angeles Times.