Even plumbers need software: How Glendale's ServiceTitan became a billion-dollar start-up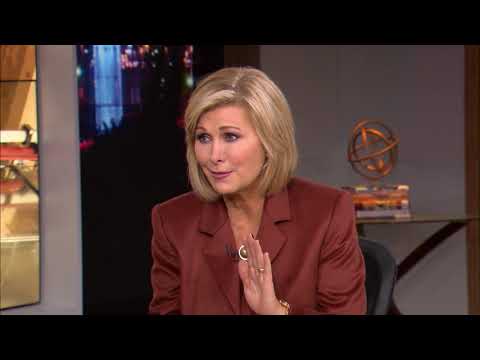 L.A. Times Today airs Monday through Friday at 7 p.m. and 10 p.m. on Spectrum News 1. 
After landing their first major round of investment in 2015, the co-founders of one of L.A.'s fastest-growing start-ups had to make a major decision.
They were flush with cash. It was time to start hiring more employees. But where should they go?
"Some people were asking if we could move to Santa Monica, or move downtown," said Vahe Kuzoyan, ServiceTitan's president and co-founder.
So Kuzoyan called an all-hands meeting and laid out all the potential locations that made sense for the company.
"I said, 'OK, we can go to West Glendale. Or North Glendale. Or South Glendale.'"
Four years later, ServiceTitan has grown to a company valued at $1.65 billion by building a software suite for the plumbers, electricians, HVAC-repair people and garage-door installers of the world.
The tech hubs of Silicon Beach and Silicon Valley have germinated thousands of start-ups serving every imaginable need of the kinds of people who work at start-ups. But they had largely ignored the $400-billion home services economy.
It took two guys who grew up in Glendale helping their fathers work as plumbers and contractors to see that huge untapped market as an opportunity. And they weren't about to give up that home-field advantage.
In March 2018, the company raised a $62-million round of venture capital. In November, it raised an additional $165 million. And with few competitors, ServiceTitan appears to have room to just keep growing, a relative rarity in today's crowded tech landscape.
ServiceTitan's headquarters now sit high in a tower on Brand Boulevard, bounded by the concrete ditch of the Verdugo Wash on one side and the concrete ribbon of the Ventura Freeway on the other. Since that meeting in 2015, the staff has ballooned from 40 to more than 600 employees, with a satellite office in Atlanta.
Kuzoyan, 35, and co-founder and Chief Executive Ara Mahdessian, 33, both have offices with sweeping views of the Verdugos. Both have stately homes on the same street just a few minutes' drive away.
"We've created what we like to call 'Silicon Hills' over here," Mahdessian said.
The founders both moved to L.A. as young children in the '80s — Mahdessian from Iran, as a refugee fleeing the brutal Iran-Iraq war, and Kuzoyan from Armenia, then a part of the Soviet Union. Mahdessian's family landed in Glendale, where his father started a contracting business. Kuzoyan's family started out in East Hollywood's Little Armenia, then North Hollywood, and "finally made it to the promised land of Glendale," he said, once his father's plumbing business found some success.
The boys focused on school, helping their fathers over weekends and summers. Mahdessian got into Stanford; Kuzoyan got into USC. Both majored in computer science and seemed destined for cushy jobs at big-name tech firms: Facebook, maybe, or Google.
But when they met on a joint USC-Stanford Armenian Student Assn. ski trip ("There's like a thousand Armenians at USC," Mahdessian said. "There's only 25 of us at Stanford — so they invited us loners."), they found a new path that took them back home.
"We talked about our lives growing up, and seeing our parents struggling with their businesses," Mahdessian said.
Kuzoyan had been tinkering with some software to help his dad, and Mahdessian had already told a firm in Glendale that he'd try to cook up something similar.
They both knew how small home services businesses were run on a hodgepodge of paper forms and one-off programs, thick appointment books and gnarly Excel sheets. And they realized they could build the software to streamline the whole operation.
"I'd answered calls and I'd gone into the field and helped my dad out a few times, but I have like negative mechanical aptitude," Kuzoyan said. "I couldn't even hold a flashlight correctly — my strengths are more computer-based."
After graduation, they started coding together. It started out as a simple program to track customer calls and marketing budgets, so their dads could figure out whether an ad in the yellow pages or on Google was worth their time. By the end of the summer, other contractors were asking to see the software.
At the time, John Akhoian was running a Mr. Rooter franchise in Mission Hills. He had been working as a plumber in the Valley since he was 17, and like many in the industry, he didn't get into the business for the paperwork.
The dispatch system ran on a discontinued type of database software. Invoices, sales reports and orders came in a mishmash of analog and digital forms. Plumbers had to haul big books out into the field to show customers pricing and product info. A cup of coffee would spill on a check, and a plumber would have to waste an hour driving back to get a new one.
"I knew it was possible to make all of this computer-generated," Akhoian said, "just nobody was willing to work on it."
But Mahdessian and Kuzoyan were happy to keep adding new functions to match the needs of their growing client base (Akhoian was their first, besides Kuzoyan's dad). For five years, they kept building an all-in-one software suite for local customers. Then they realized they had to change.
"This is embarrassing, but we first built it as a desktop application — we literally missed the internet, and this is in 2007," Kuzoyan said. "We didn't have this grand vision like what we have today."
The mass adoption of high-speed internet fundamentally changed the software business. Customers used to pay big upfront fees for floppy disks or CD-ROMs, and repeat the process whenever an update came out.
Then Salesforce came along. In 1999, it became the first big company to take advantage of the new connectivity by selling software not as a discrete product, like a loaf of bread or a power drill, but as a subscription service.
This software-as-a-service business model (known as SaaS in the tech world) let customers instantly expand or contract the number of devices running the software, get new updates on the fly and access the same info no matter which computer they were using.
And it let the SaaS companies bring in reliable rivers of money. Under the old model, developers sank years of work into a new version of software, betting that customers would upgrade en masse. Now, they had locked-in customers paying up each month — all they had to do was keep them happy.
The model has grown Salesforce to a $123-billion company and San Francisco's largest tech employer, and been embraced by tech start-ups and venture capital firms alike.
As they talked to more contractors, the ServiceTitan team realized that if anything, SaaS was even more useful outside the bounds of a typical white-collar job.
With just an iPad linked to the cloud service, a plumber could check and update a dispatch calendar, show customers an always-updated inventory catalog, take notes for the next visit, and even process payments on the fly — and the back office could see all this happen. With location tracking, they could even check whether the plumber was knocking off early to hit the bar, or doubling back to a house on the weekends to do an all-cash side job for a customer.
"Nobody was thinking about this industry, right?" Mahdessian said. "But it is a core part of life. Who else provides the basic necessities of life — water, relief from the scorching heat in L.A., or the crazy cold in the East, and then light and electricity? It's the basis of civilization."
Investors soon bought in. Byron Deeter, a partner at Bessemer Venture Partners, met up with the founders in 2015, in Kuzoyan's dad's shop, to shake hands over their first $18-million round of funding, then spent the night talking at Phoenicia, a sprawling restaurant across the street from the Armenian Consulate.
"That customer empathy and love and understanding, just coming from that world, has served them extremely well," Deeter said. "It gave us complete conviction that they could build this product."
Deeter foresaw challenges in attracting trades aside from plumbing, where ServiceTitan began, and growing quickly in an industry split into a galaxy of small operations. But word spread fast, and ServiceTitan started signing contracts with some of the country's largest home service franchises and regional chains, and has enlisted hundreds of five- and 10-person shops, too.
"We went from a world where it was push push push, and then it started to pull," Kuzoyan said. "We've been holding on for dear life ever since."
ServiceTitan has racked up more than 2,500 clients who run a workforce of 50,000 across the U.S. and Canada. Annual revenue has doubled yearly since the company raised its first round, and is projected to top $100 million this year.
The threat of competition from one of the software sector's true giants, or getting undercut by a newer (and cheaper) start-up, is always present. But to date, heavy hitters such as Salesforce, Microsoft and Oracle have stayed out of the home services business, focusing their cloud-based field software efforts on healthcare, IT and manufacturing.
"They want to sell million-dollar packages to billion-dollar companies," said William Hsu, a managing partner at Mucker Capital, the Santa Monica firm where ServiceTitan first found seed funding. "The small- and medium-sized business market is really, really unsexy," he added, leaving the field open for ServiceTitan.
And according to its co-founders, ServiceTitan has a competitive advantage in Glendale itself.
"In the Bay Area, everyone is getting poached left and right," Mahdessian said. "But we have a bunch of superstars, and nobody ever leaves."
Kuzoyan said that ServiceTitan alone has moved more than 100 families into Glendale from Northern California or out of state, and the Jewel City vibe has proved to be a draw.
The founders have also built connections in the Armenian tech community, both at home and abroad.
"They're both helping kick-start the Armenian tech scene," said Taron Lizagub, who moved to Glendale from Armenia more than two decades ago, but met Kuzoyan at a tech event in Yerevan, the Armenian capital, back when ServiceTitan was small.
Lizagub had an idea for a company to make virtual reality headsets, but needed some cash to get it going. "Vahe just offered to help out — he went back to the U.S. before me, and wired me $30,000, no questions asked," Lizagub said. The company, Knox Labs, went on to sell millions of Google Cardboard VR sets.
ServiceTitan has set up a 10-person research and development office in Yerevan, and has given free office space at its headquarters to entrepreneurs who recently immigrated to Glendale.
Glendale is already home to a handful of other sleeper tech successes, including the legal automation company LegalZoom and the education-tech giant Age of Learning.
On the recommendation of ServiceTitan and other local companies, the city itself is investing in better internet infrastructure, hosting more social events for the growing scene, and trying to attract more co-working spaces for start-ups in search of cheap desks.
Then there's the real estate. As the cost of Westside housing and office space has risen, being Valley-adjacent has become something of a perk.
"And frankly," said Jennifer Hiramoto, Glendale's economic development officer, "people outgrow the beach."
Follow me on Twitter: @samaugustdean