11 Images
Photos: Holiday films for every movie mood
By Emily Christianson, Jevon Phillips and Lora Victorio, Los Angeles Times staff
Picking the perfect holiday movie can be tough; that's why we've sifted through the lot to find a little something for everyone. Whether you're feeling homesick or maybe a little misunderstood, check out our list of movies for every mood and you'll be sure to find something that fits.
(Tristar Pictures / Warner Bros.)
If you're feeling romantic, the charming tale of how two opposites (and unknown enemies) who form an attraction via e-mail will fill that syrupy void.
Tom Hanks
and
Meg Ryan
do not disappoint.
(Brian Hamill / Warner Bros.)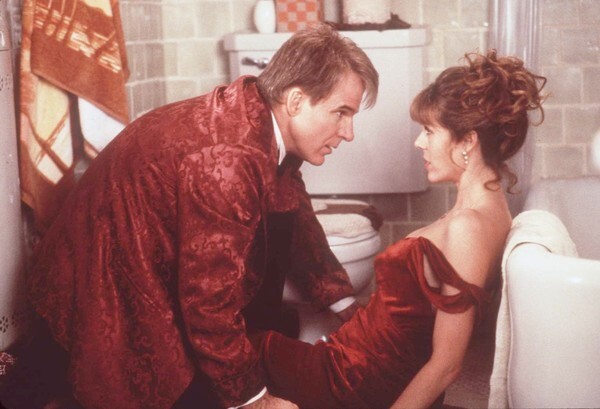 If you're in the mood for some warped humor, this comedy set at a suicide prevention hotline center is for you.
Steve Martin
, Madeline Khan and a young
Adam Sandler
are just some of the stars who make this film fun to watch.
Pictured: Steve Martin and Rita Wilson.
(Andy Schwartz / TriStar Pictures)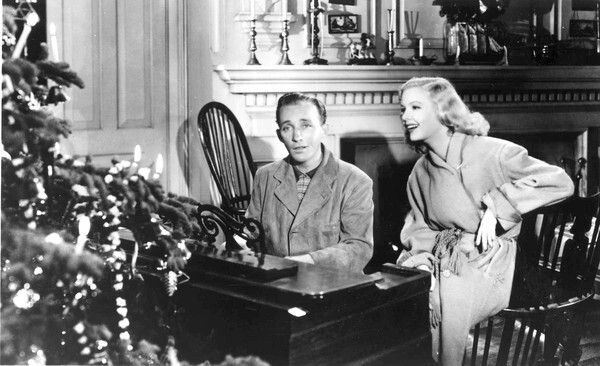 If you need to be comforted, this film starring
Bing Crosby
and
Fred Astaire
is filled with the kind of singing and dancing that will warm your heart. The performance of
Irving Berlin
's "White Christmas" is a definite highlight.
Pictured: Bing Crosby and Marjorie Reynolds.
(American Movie Classics)
Homesick? Cure the doldrums with "Home of the Holidays." After two hours of Claudia Larson (
Holly Hunter
) trying to avoid the antics of her crazy brother Tommy (
Robert Downey Jr.
) and the ultra-conservative viewpoints of her sister Joanne (
Cynthia Stevenson
) , you'll be so glad you stayed home this year.
Pictured, from left: Charles Durning, Holly Hunter and Anne Bancroft.
(Bob Marshak / Paramount Pictures)
f you're in the generous mood, then give "Noel" a try. Sure, it's A-list overload with Penelope Cruz (pictured), Susan Sarandon and Robin Williams, but the story about five intertwined New Yorkers somehow falls short. The kicker? A cop named Mike (Paul Walker) is obsessed with a waiter named Artie (Alan Arkin), while Artie is convinced that Mike is his wife reincarnated.
(Takashi Seida/Red Rose Production)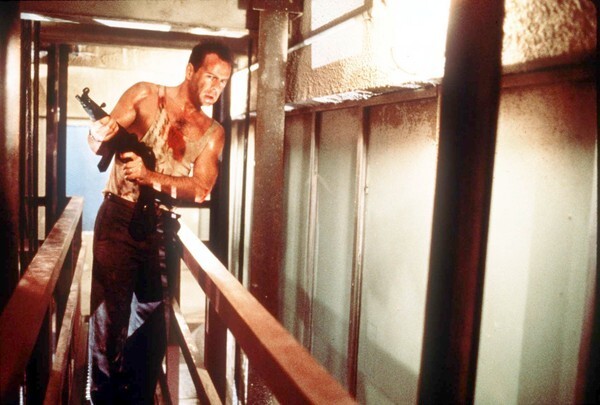 If it's
action
you're looking for, you can't go wrong with "Die Hard." Officer John McClane (
Bruce Willis
) kicking terrorist butt at Christmastime is the go-to action movie of the genre. "Yipee ki yay!"
(Peter Sorel / Twentieth Century Fox)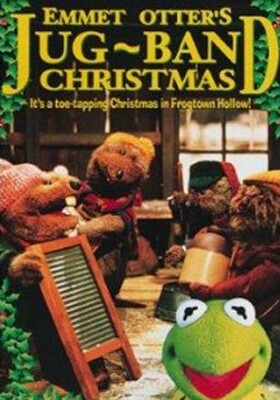 Feel like a kid again with Jim Henson's 1977 TV special "Emmet Otter's Jug-Band Christmas." It's a battle of the bands, with otters! A mama otter and her son both enter a music competition hoping to buy each other gifts with the prize money; the only thing that stands in their way is the Riverbottom Gang and their fancy electric guitars. Get ready for a Muppet/puppet showdown.
(Jim Henson Home Entertainment)
If you feel mischievous this Christmas, you have to watch "Gremlins" (not so much "Gremlins 2"). It's on everybody's list of Christmas films to see, but why? It has kids in it -- check. Snow? Check. Cute little animals like Gizmo (pictured)? Check. Heroic acts? check. And gift giving -- check. Added bonus? Multiplying monsters who terrorize, bite and wreak havoc on anyone and anything they get their hands on. A big check!
(Warner Brothers)
If you're feeling macabre, "Silent Night, Deadly Night" is the perfect blend of holiday and horror. Santa, or a guy who thinks he's Santa, goes on a killing spree due to childhood trauma. This grisly movie provides plenty of gore for someone in the mood for horror.
(Anchor Bay Home Entertainment)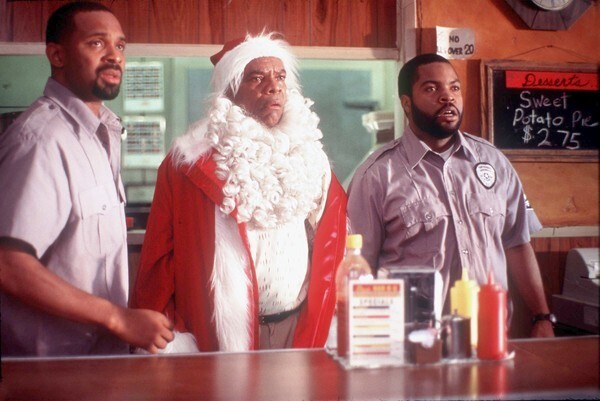 "Friday After Next" will fill your holiday viewing stocking with laughter. In the first scene,
Ice Cube
catches
Santa Claus
burglarizing his house and eating a huge sandwich made with goodies from his refrigerator. Then Santa beats him with him with his own Christmas tree. That's holiday cheer!
Pictured, from left: Mike Epps, John Witherspoon and Ice Cube.
(Tracy Bennett / New Line Cinema)