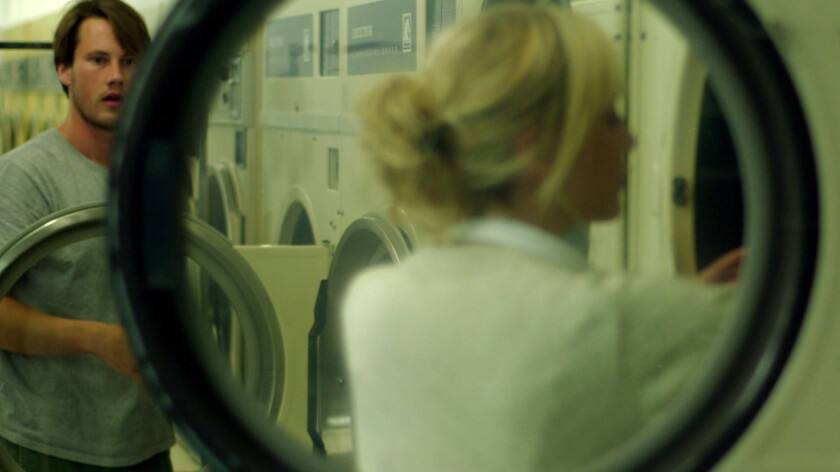 Scottish-born actress and occasional scream-queen Louise Linton teamed up with director Travis Zariwny for the third time earlier this year for the much-buzzed-about remake of "Cabin Fever." The chatter surrounding that picture may explain why the duo's second collaboration, "Intruder," is now coming off the shelf, three years after it was shot. But whatever the reason, this flavorless home-invasion thriller hasn't ripened with age.
Linton plays Elizabeth, a concert cellist who lives alone in pleasant Portland, Ore., where she doesn't think nearly enough about home security. Early on, Zariwny shows the heroine being stalked by a mysterious homicidal maniac who sneaks into her apartment and watches her go about her daily routine. Throughout the movie, a procession of men and women drop by who could secretly be the killer.
Zariwny knows how to frame shots to maximize suspense — mainly by making sure there's always a shadow or a blind corner where a creep can lurk. And Linton has an appealing screen presence, projecting a confidence that masks Elizabeth's vulnerability. "Intruder" even has a spine-tingling ending, when the villain's finally revealed.
But there's almost nothing to this movie besides a woman puttering about her flat, unaware that she's in danger. In place of plot twists, Zariwny inserts blaring music and red herrings, as well as a few short bursts of violence out of the heroine's view. Elizabeth has no idea she's in a horror film. And honestly, this barely qualifies.
-------------
'Intruder'
Not rated
Running time: 1 hour, 31 minutes
Playing: Laemmle Monica Film Center, Santa Monica
---