Review: Milo Ventimiglia's in good company in the diverting melodrama 'Madtown'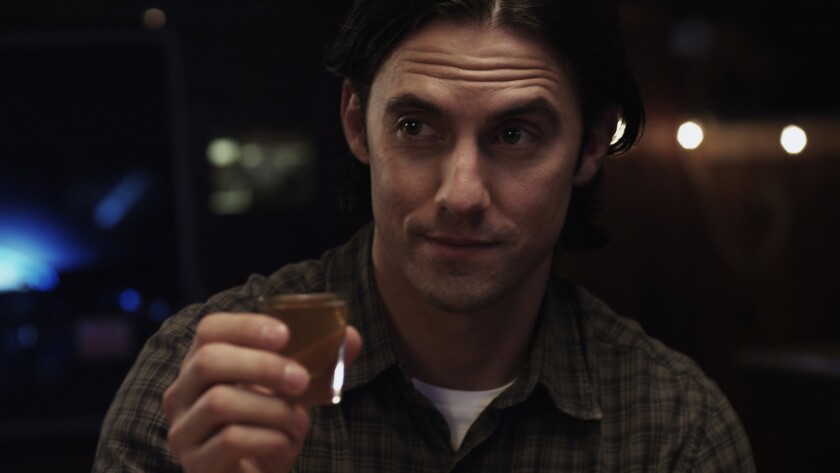 A gifted cast and some finely shaded detail add dimension to the low-budget indie "Madtown," an overwrought melodrama that nevertheless remains engaging from start to finish. Writer-director Charles Moore drives too hard toward a splashy ending that's less satisfying than intended, but he brings along some good company.
Milo Ventimiglia plays Denny Briggs, an aspiring stand-up comedian with a rough past, who finds a makeshift family while working at a restaurant run by a kindly husband and wife. When his sister Madison (Amanda Aday) gets out of prison, Denny's obligation to her threatens to upend his happy new life.
Moore employs a useful if overly fussy narrative structure, starting out with Denny onstage, cracking jokes about his troubles (which never come off as loose and funny as they should). The framing device allows for a speedy dispatch of necessary back story, but also sets up "Madtown" as something of a "You may be wondering how I got here" mystery, with a payoff that doesn't match the build-up.
Still, there's a lot of heart here thanks to the likability of the restaurant crew, played by seasoned pros including John Billingsley as Denny's amiable boss and Rachel Melvin as a waitress he befriends. The sense of place and character in this film is handled so adroitly that whenever the plot comes blundering back in it's a distraction — but never one that totally kills the movie.
-------------
'Madtown'
Not rated
Running time: 1 hour, 52 minutes
Playing: Arena Cinelounge Sunset, Hollywood
See the most-read stories in Entertainment this hour »
---
Get the Indie Focus newsletter, Mark Olsen's weekly guide to the world of cinema.
You may occasionally receive promotional content from the Los Angeles Times.