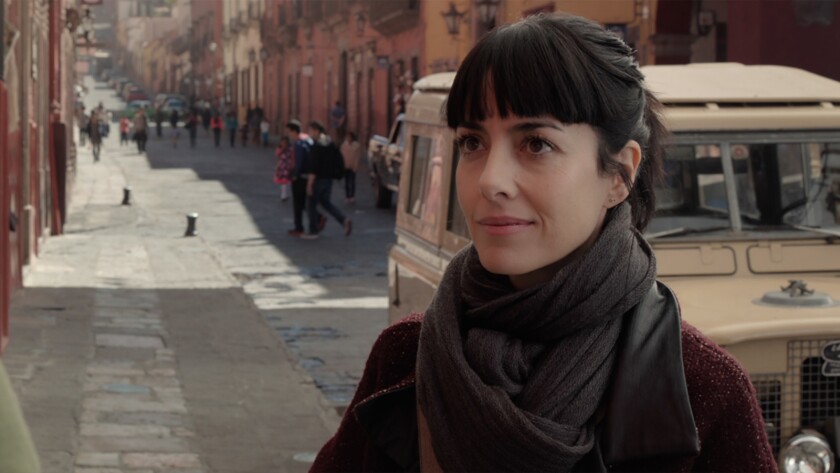 The Mexican romantic comedy of errors "Tales of an Immoral Couple" divides its time frame between the sexed-up flush of first passionate love and the strain of intrusive, eroticized nostalgia for those brash, younger days. It won't replace your favorite girl-meets-boy classics, but it yo-yos between the heart and the loins with admirable verve, and it boasts a few richly comic turns.
Twenty-five years after independent-minded ballet student Martina (Ximena Romo) and bedroom-eyed new boy Lucio (Sebastián Aguirre-Boëda) burned up their strict Catholic school with a hot romance that left emotional destruction in its wake, their adult selves — played by Cecilia Suárez and Manuel García-Rulfo — run into each other on the streets of San Miguel. A few awkward smiles and feigned moments of nonchalance later, they've each invented spouses to hide their unresolved, rekindled feelings and agreed to a double date that night like good masochists. Martina recruits her boarder, a suicidal writer (Juan Pablo Medina), while Julio enlists his friend's pregnant Spanish wife (a spirited, funny Paz Vega), who's all too eager to role-play.
Writer-director Manolo Caro may have devised his story from a box of instant rom-com — and some of the love/sex/family complications (both in flashback and present-day) from the land of telenovelas — but his young and adult actors create some tantalizing fire and farce.
-------------
'Tales of an Immoral Couple'
In Spanish with English subtitles
No rating
Running time: 1 hour, 31 minutes
Playing: Laemmle Playhouse 7, Pasadena; Laemmle Music Hall, Beverly Hills
See the most-read stories in Entertainment this hour »
---