Katharine Hepburn initially shocked the studio chiefs with her menswear, but the idea, and the glamorous possibilities of it, caught on.
()
Fashion designer Rudi Gernreich introduced knit separates and unisex clothing that showed sporty and sophisticated could coexist. His legacy continues today with unstructured lines such as pull-on skirts and tie-front tops.
(Patricia Faure)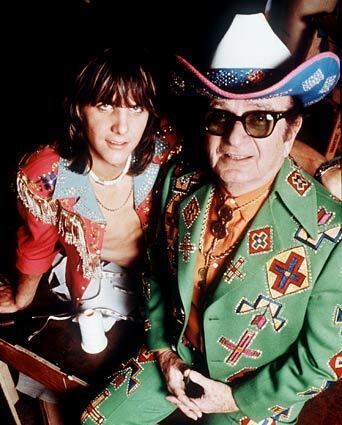 Cowboy couturier Nudie Cohn circa 1969, with singer Gram Parsons, who wore his designs.
()
Fergie of the Black-Eyed Peas in a tracksuit, which goes from the gym to the Ivy for lunch.
(Devan/INFGoff.com)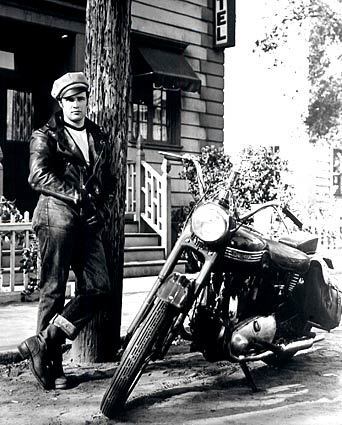 Some actors just have "the look." Marlon Brando, here on the set of 1953's "The Wild One," overshadowed couture with his T-shirt, leather jacket and rolled-up jeans.
(Warner Bros.)
What says L.A. better than a pair of hemp flip-flops? The surf culture has brought a wave of ocean-influenced styles, including the skimpy sandal.
(LAT)
Sharon Stone, with Quincy Jones at the 1996 Oscars, raised eyebrows by sporting a turtleneck shirt from the Gap at the glitzy event.
(Robert Gauthier / LAT)