The place to be this weekend for orchid lovers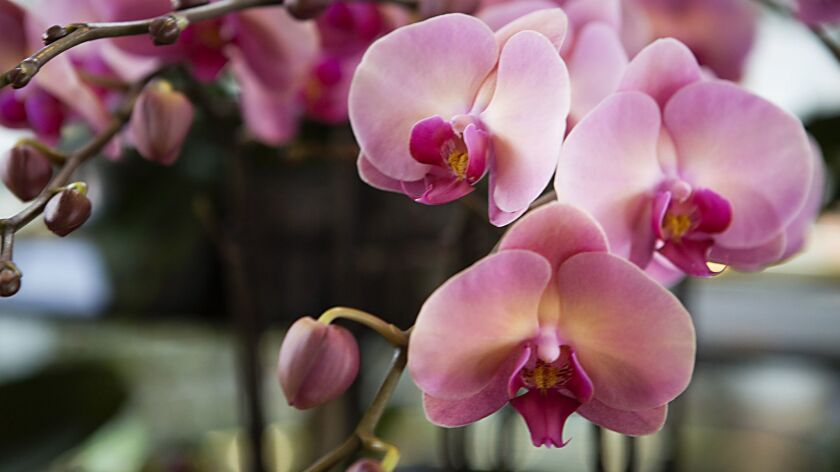 What is it about orchids — the fussy expectations that elevate them to royalty in the floral realm? Their waxy perfection? Their absolutely astonishing array of colors and forms?
If you're an orchid fan, the answer is probably all of the above, but you can ponder the question more deeply today and Sunday at the Fascination of Orchids show at the South Coast Plaza Village, featuring displays, seminars and sales of orchids from 20 exhibitors from around the world.
Vendors include Andy's Orchids of Encinitas (andysorchids.com), one of the country's leading orchid producers, Ecuagenera from Ecuador (ecuagenera.com), Orquideas Amazonicas from Peru (orquideasamazonica.com) and Ten Shin Gardens from Taiwan (tenshinorchids.com). A list of seminars and times is available at ocorchidshow.com.
Fascination of Orchids Show
When: Today and Sunday, Sept. 29-30, 10 a.m. to 5 p.m.
Where: South Coast Plaza Village, 1621 Sunflower Ave., Santa Ana
Info: ocorchidshow.com
---