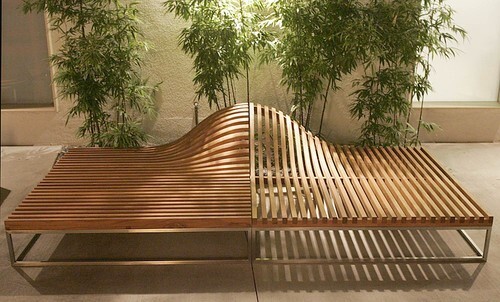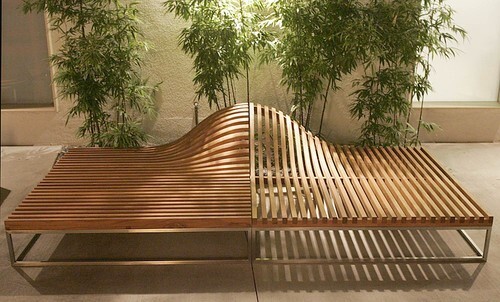 The "Ripple" lounge chair of teak and stainless steel in the showroom space. Willard Ford and his partner uses a converted theatre in Chinatown for his home and as a showroom for contemporary furniture design.
(Lawrence K. Ho / LAT)
The "Triple Moon" lamp, made of natural rubber and silkworm cocoon, was designed by Angus Hutchenson.
(Lawrence K. Ho / LAT)
The Ford Brady showroom, a renovated Chinatown movie theater, plans to host monthly parties to showcase its latest furnishings. "Downtown needs more places like this," says interior designer Bret Witke.
(Lawrence K. Ho, Los Angeles Times)
Willard Ford hopes his modern showroom's furniture, "are the classics of tomorrow."
(Lawrence K. Ho / LAT)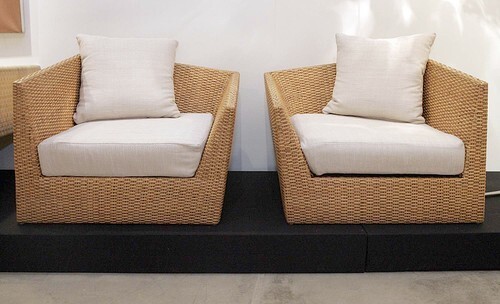 A pair of chairs from rattan, foam, poly blend cloth.
(Lawrence K. Ho / LAT)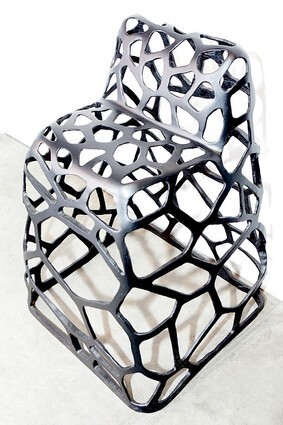 "Web Stool" of aluminum.
(Lawrence K. Ho / LAT)