U.S. beats France, 1-0, at the SheBelieves Cup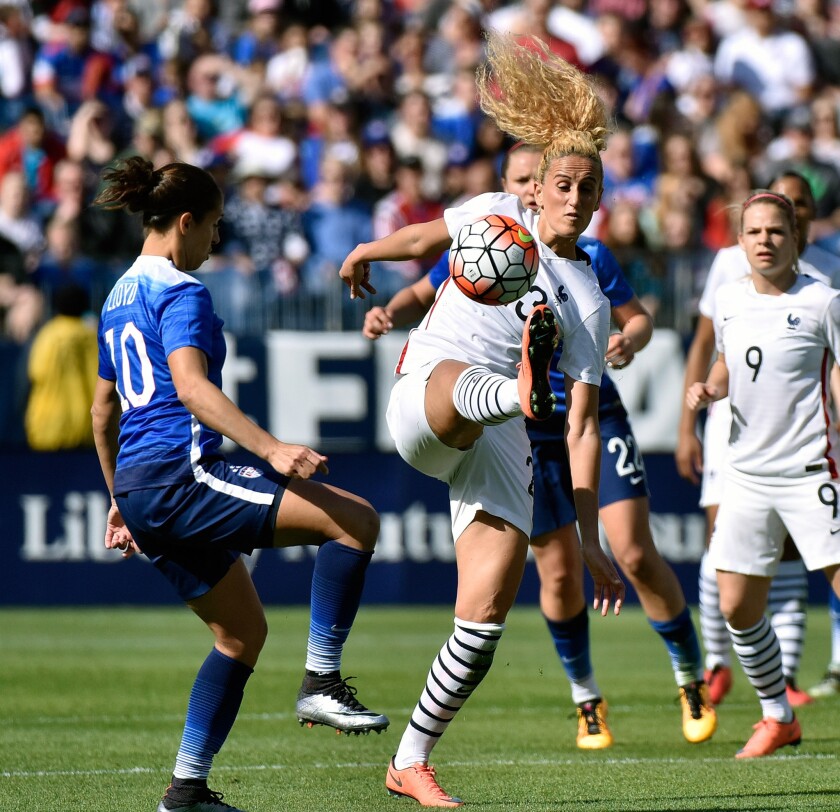 NASHVILLE, Tenn. —
Alex Morgan scored a minute into stoppage time, goalkeeper Hope Solo notched her 97th career shutout, and the United States beat France, 1-0, on Sunday in the SheBelieves Cup.
The Americans improved to 8-0-0 in 2016, outscoring opponents 30-0. The U.S. has won its first two games of the SheBelieves Cup after beating England on Thursday.
France outshot the U.S. 6-3 in the first half, forcing Solo into key saves for her 146th international victory. Solo deflected a shot from Louisa Necib in the 14th minute, and France missed on a flurry in the 15th minute when the ball went off the post before Solo saved a shot from Marie-Laure Delie.
In the second half, Delie's header went wide before the U.S. had a flurry in front of French keeper Bouhdaddi that ended with Tobin Heath's shot going wide left in the 56th minute.
---