UC Santa Cruz chancellor to retire at the end of the academic year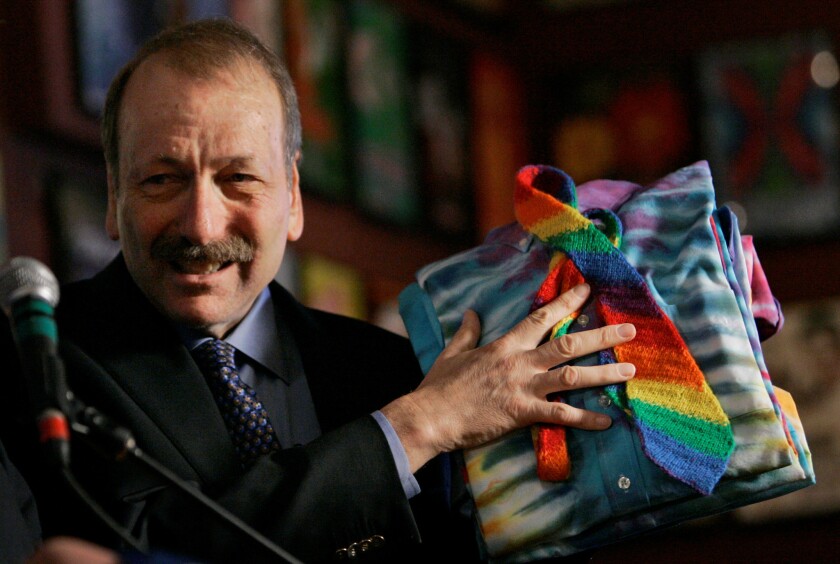 UC Santa Cruz Chancellor George Blumenthal, whose affiliation with the University of California spans a half-century, will retire at the end of the academic year, the university announced Tuesday.
Blumenthal's unusual longevity at UC — first as a doctoral student and then as a faculty member and administrator — has made him one of the leaders most knowledgeable about the system's institutional history, politics and culture.
"I think the time is right for the campus to have new leadership," Blumenthal, 72, said in an interview. "I can leave feeling satisfied that the campus has accomplished a lot and I've been privileged to lead it."
Blumenthal arrived at Santa Cruz in 1972, he wrote, as a "shy 26-year-old with long hair and a full beard" after earning his doctorate in physics at UC San Diego. At Santa Cruz, he taught and researched astronomy and astrophysics and also served as chairman of the UC Academic Senate and faculty representative to the UC Board of Regents. In 2007, he was named chancellor after 14 months in an acting role.
He said he was particularly proud of the strides he made as chancellor in advancing diversity, encouraging philanthropy, improving the university's academic standing and enhancing relationships with officials in the surrounding city and county.
The number of underrepresented minority undergraduates has increased by 50% during his tenure, the university said, and about 4 of every 10 entering freshmen now are the first in their families to attend college.
In 2013, Blumenthal launched the campus' first comprehensive fundraising campaign, which raised $35 million more than its $300-million goal.
During his tenure, he said, the campus also has added academic programs and buildings, opened a Silicon Valley satellite campus and invested in a state-of-the-art coastal biology facility.
Although the campus, with its banana slug mascot, often is portrayed as a quirky hippie paradise, Blumenthal said faculty members in recent years have nabbed top international science awards, including the Kavli Prize for astrophysics and the Breakthrough Prize in biology. This month, UC Santa Cruz was named among the nation's top 30 public universities by U.S. News & World Report. Times Higher Education, based in London, last year ranked the campus third in the world in research influence based on how many times scholars cited its work.
"It really shows we're in the big leagues," Blumenthal said.
He has worked to improve town-gown relations, forging a landmark 2008 agreement with local officials and neighbors to resolve longstanding litigation over water, housing and traffic.
The chancellor said he plans to stay on campus to teach, write and serve on university committees.
UC President Janet Napolitano praised Blumenthal for leading Santa Cruz with "unstinting passion for the university's public mission and core values" and "a sharp intellect, deep engagement, curiosity and wit."
"While I wish him the very best, I want to acknowledge this news as bittersweet for the Santa Cruz campus, the larger UC community and for me, personally," Napolitano said in a statement. "The list of George's accomplishments, far too numerous to list here, is a testament to his devotion to a life of learning, teaching and public service."
Napolitano said she plans to convene a committee to conduct a national search for his replacement.
teresa.watanabe@latimes.com
Twitter: @teresawatanabe
---
For reporting and exclusive analysis from bureau chief John Myers, get our California Politics newsletter.
You may occasionally receive promotional content from the Los Angeles Times.