New fees would hold L.A. bar, restaurant developers to their promises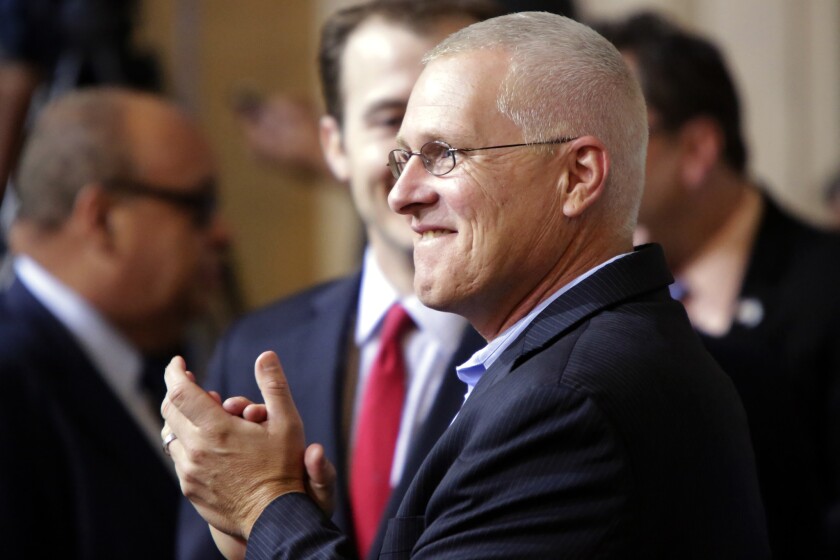 Los Angeles could soon add some city fees to make sure developers of new bars, restaurants and clubs follow through on promises they make in return for getting permits.
Neighborhood groups have long complained that conditions placed on new developments to ease their effect on residents, such as restricting business hours or ensuring they provide parking, are left unheeded once the shops or other developments are built.
To address the problem, planning officials have proposed new fees for city permits to serve alcoholic beverages or provide entertainment.
The fees would fund more city workers to inspect such businesses after they get city approval, ensuring they follow any conditions placed on their operations.
The city already has a team in the planning department focused on businesses that have agreed to specific conditions in order to serve alcohol or provide live entertainment, but as of early January it had only a handful of staffers.
At a Tuesday hearing, City Councilman Mike Bonin backed the added fees, lamenting what he called "phantom enforcement" that made a mockery of neighborhood efforts. Several neighborhood activists also stepped forward to support the plan.
Business groups warned that the increased costs could make Los Angeles less friendly to new enterprises. In a joint letter, the Los Angeles Area Chamber of Commerce and other groups said the fees would add $2,482 to the cost of opening a new restaurant or bar.
The business groups asked city lawmakers to hold off on pursuing the plan until there was a clear set of standard conditions for business approval and "carrots" for good operators, suggesting the process could be smoothed for businesses that honor their commitments.
Councilman Jose Huizar, who heads the committee that considered the plan Tuesday, said he was interested in those ideas and wanted to pursue them. But the committee decided to move forward with recommending the fees in the meantime.
The fee proposal now heads to the full council for a vote.
Follow @latimesemily for what's happening at Los Angeles City Hall
---
Get breaking news, investigations, analysis and more signature journalism from the Los Angeles Times in your inbox.
You may occasionally receive promotional content from the Los Angeles Times.